The Proper Pork Larb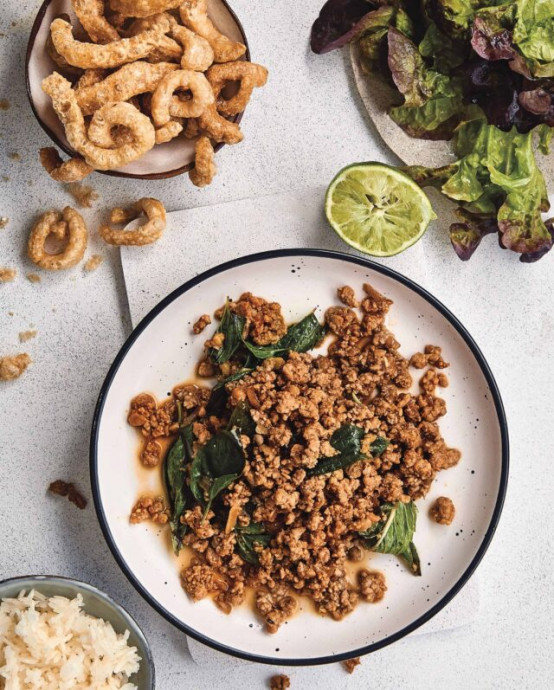 This Proper Pork Larb has a hint of sweetness packed with the savoury nuttiness of glutinous rice and pork. Larb is a traditional Thai salad made with ground pork flavored with fish sauce, red pepper, limes and tossed with the addition of fresh herbs. Larb can be made with other meats such as chicken, beef or fish. This is a simple dish that can be made to share.
What makes this recipe so unique? Many pork larb recipes found on the internet today are missing one secret special ingredient: toasted glutinous rice! Glutinous rice or thai sticky rice adds a nutty, roundness and depth to the dish. Fresh basil and mint add brightness and freshness to this traditional pork larb.
Ingredients:
3 tbsp uncooked Thai Glutinous Rice
4 to 5 tbsp rice bran, canola or grapeseed oil
3 large red Asian shallots thinly sliced
1 lb ground pork
1 tbsp red pepper flakes
t tsp sugar
t tbsp fish sauce
2 medium lemons juiced
3 spring onions thinly sliced
20 fresh basil leaves , see tips divided
15 fresh mint leaves
Serving Suggestions
pork crackling
lime wedges
glutinous or steamed rice