Kakiage Tempura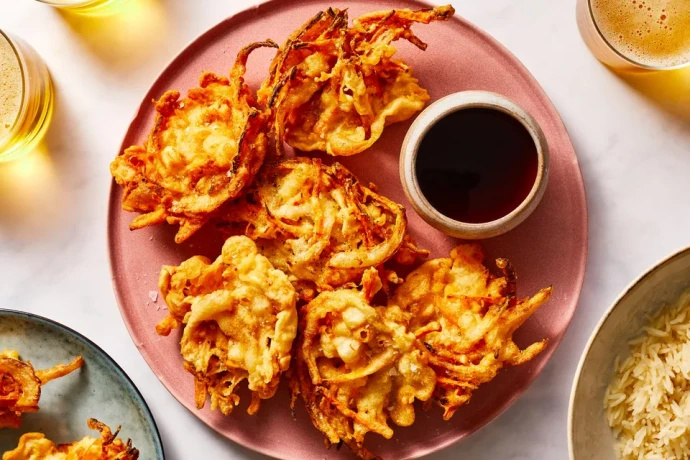 Kakiage is a popular kind of tempura in Japan, especially in the home because different ingredients (usually leftovers) are mixed together in tempura batter before deep-frying. Various vegetables, onion, carrot, burdock root, trefoil, mushrooms, and all kinds of seafood can be used - there are no restrictions.
The main difference between kakiage and other forms of tempura is that whole eggs are used for better consistency and taste. Kakiage is often served over a bowl of freshly steamed rice.
In restaurants, depending on the level of the chefs, all kinds of kakiage are served and make for hearty meals. Shizuoka has a specialty that everyone in Japan wishes to sample.
Ingredients:
1 onion, thinly sliced
1/2 large carrot, peeled and cut into thin strips
1/4 lb scallops, thinly sliced
1 large egg
1 cup ice water
1 cup all-purpose flour
vegetable oil, for frying