Creamy Honey Mustard Chicken and Broccoli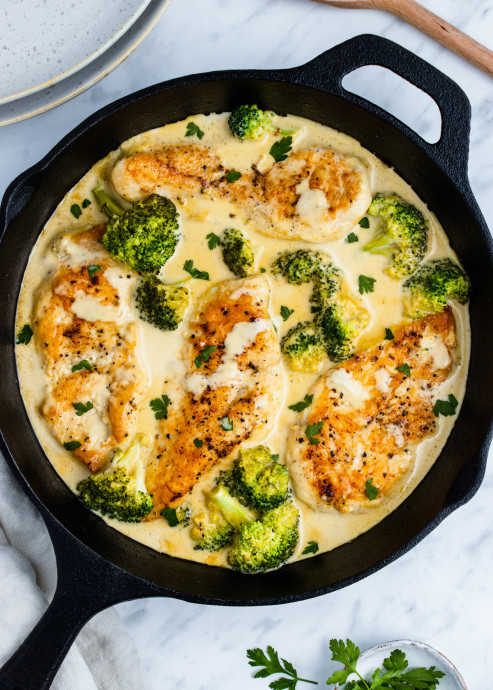 Creamy Honey Mustard Chicken and Broccoli is perfect for a meal for two! Great for a date night celebration or a simple meal at home.
The flavors of the Dijon mustard and honey create the perfect combination of salt and sweetness. Adding in the broccoli adds a great health benefit, too!
One of the biggest reasons that this recipe works so well is because the main protein is chicken. Chicken breasts work great at taking on the flavors of the ingredients to make every single bite full of amazing taste.
For this recipe, you're looking for the broccoli to be firmer and hold its shape. This means that you don't need to cook it for a longer period of time but you do want it to be cut down into smaller bite sizes so that they're not too large and crunchy to manage.Can you add other veggies to this chicken recipe?
Absolutely. I love to vary it up sometimes and add in chopped onions and even some chopped-up carrots, too. This is a great recipe to get the kids to eat more veggies without them even realizing it.
When it comes to adding in more ingredients just be sure that you're making them the same size as the other vegetables. This will make them that much easier to eat.
Ingredients:
2 large chicken breasts (cut in half lengthways)
1/2 tsp onion
salt
Black pepper to taste
1 tbsp olive oil
2 tsp
1/2 cup chicken stock
2 tbps Dijon mustard
1 tbsp honey
1/2 cup milk
1/2 cup heavy cream
1 head of broccoli (chopped)
Chopped fresh parsley for garnishing (optional)