Harry Potter Pumpkin Juice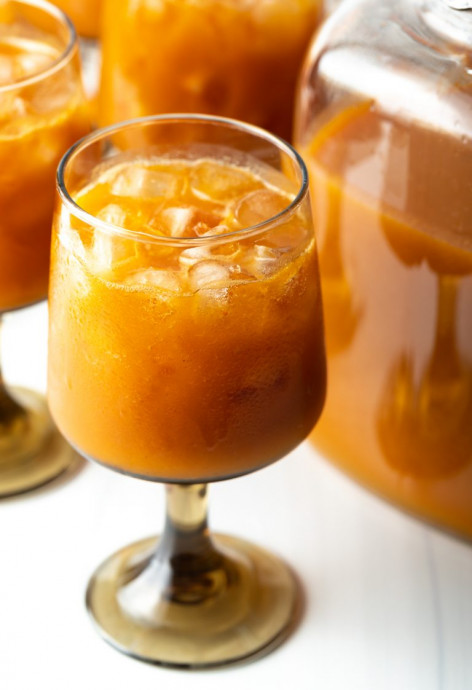 How to Make Harry Potter Pumpkin Juice – This magical copycat recipe makes a perfectly fruity and spiced juice that tastes exactly like the beloved drink from Harry Potter World!
On a recent trip to Harry Potter World in Orlando, we decided to taste-test several of the popular beverages offered in Diagon Alley. To our surprise, it wasn't the famous Butterbeer that caught our attention, but the Pumpkin Juice!
Our whole family loved the chilled Harry Potter Pumpkin Juice so much that we decided to make our own copycat version at home…. Turns out, it is super easy!
Ingredients:
4 cups apricot nectar or peach
3 cups apple cider
1 cup pumpkin puree not pumpkin pie filling
¼ cup brown sugar
2 teaspoons vanilla extract
1 teaspoon pumpkin pie spice
½ teaspoon salt