Chocolate Biscotti Cookies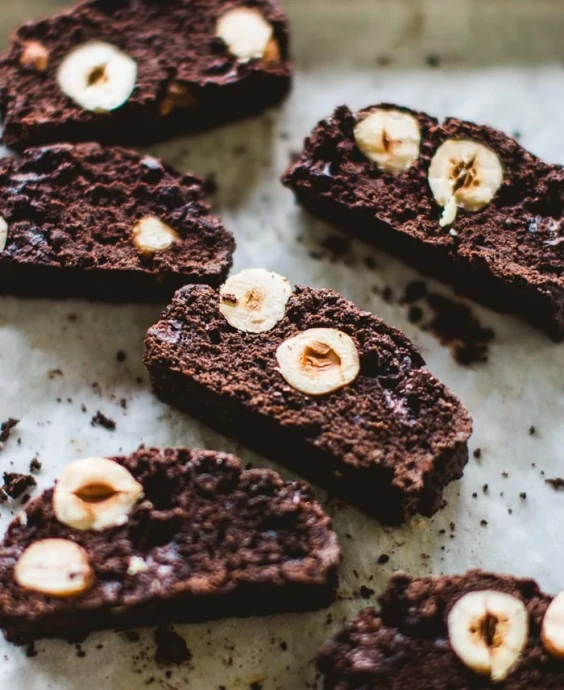 These crispy chocolate biscotti cookies have a double dose of chocolate and are made for dunking into a warm drink.
Biscotti are classic Italian cookies that are twice-baked to be extra crunchy. They are perfect for dunking, with an oblong shape that softens in a warm beverage, like coffee or hot chocolate. The classic almond biscotti is the traditional flavor, but it was only a matter of time before my not-so-secret love of chocolate had me tweaking the recipe.
For these chocolate biscotti recipe I swap some of the flour with cocoa powder and fold in chocolate chips and hazelnuts instead of almonds. If you're also a chocolate lover like me, then these chocolate biscotti are made for you.
Ingredients:
1 1/2 cups (210g) all-purpose flour
1/2 cup (50g) unsweetened cocoa powder
1 teaspoon baking powder
1/4 teaspoon salt
3 large eggs
1 cup (200g) granulated sugar
1/4 cup (1/2 stick or 55g) unsalted butter, melted
1 teaspoon vanilla extract
3/4 cup (130g) dark or milk chocolate chips
3/4 cup (75g) slightly toasted hazelnuts