Best Caesar Dressing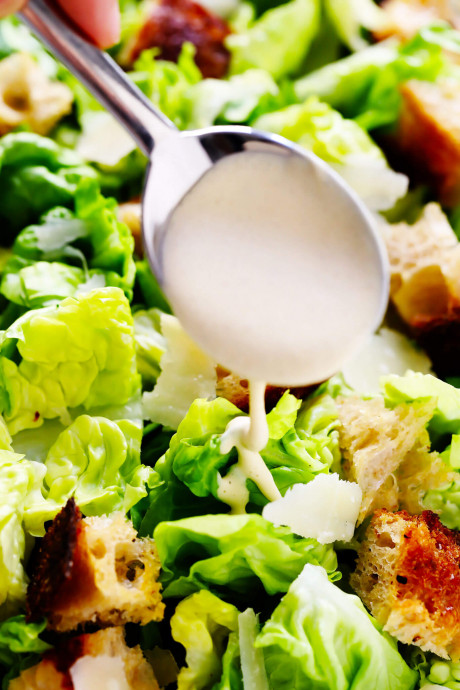 My all-time favorite classic Caesar Dressing recipe — quick and easy to make, full of the best creamy, savory, umami flavors, and downright irresistible on a Caesar salad. This, my friends, is the dream team of ingredients when it comes to making a great modern Caesar dressing. And when blended together into a creamy emulsion and then tossed with crisp Romaine lettuce, crunchy sourdough croutons, an extra sprinkle of Parm and black pepper — well, if you ask me, salad doesn't just get any better than this.
The good news for all of us is that this homemade Caesar dressing recipe is easy to whip up in just a few minutes. So grab those anchovies (yes! you can do it!), and let's make a batch together.
Ingredients:
5 anchovy fillets*, drained
2 small garlic cloves
2 large egg yolks*
1/3 cup (3/4 ounce) freshly-grated Parmesan
2 tablespoons freshly-squeezed lemon juice
1 teaspoon Dijon mustard
1/4 teaspoon each fine sea salt and freshly-cracked black pepper
1/2 cup olive oil