Albacore Tuna Croquettes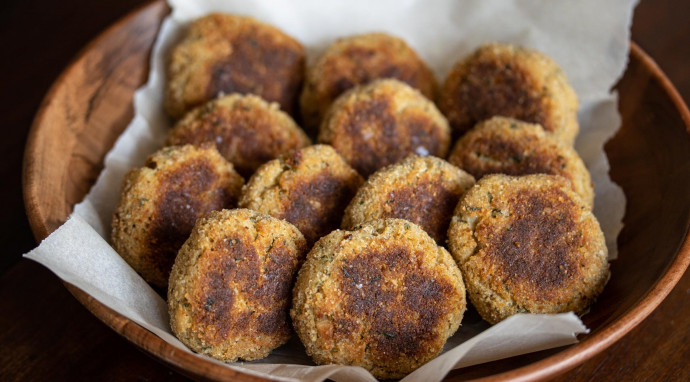 Albacore tuna croquettes. Missing our travels this summer, thus bringing our travels to us. Those delicious croquettes are just a reminder of our fun summers in Spain and Italy. Both country make them as an appetizer with Sangria or as an afternoon snack.
Reproducing them at home has been a bit of fun and challenging..
To recreate the full flavor of the albacore under oil, I let the tuna drain while the potatoes were cooking and made sure the water was all gone. Then I added oil to the potatoes to give it the richness needed. Came very close to the original counterpart.
Do taste as you go along and season with salt and I leave that up to you. While shopping I notice that some brands do add salt to the tuna in the packing process.
I am sharing the recipe with two cooking methods: fry and baked. Of course, baking is a healthier approach.
Ingredients:
2 medium-size potatoes
25 ounces albacore tuna, drained
⅓ cup parmesan cheese
2 eggs
2 tablespoons chopped parsley
salt
2 tablespoons olive oil
⅔ cup breadcrumbs + extra for breading the croquettes
oil for frying