The Best How Turkey Gravy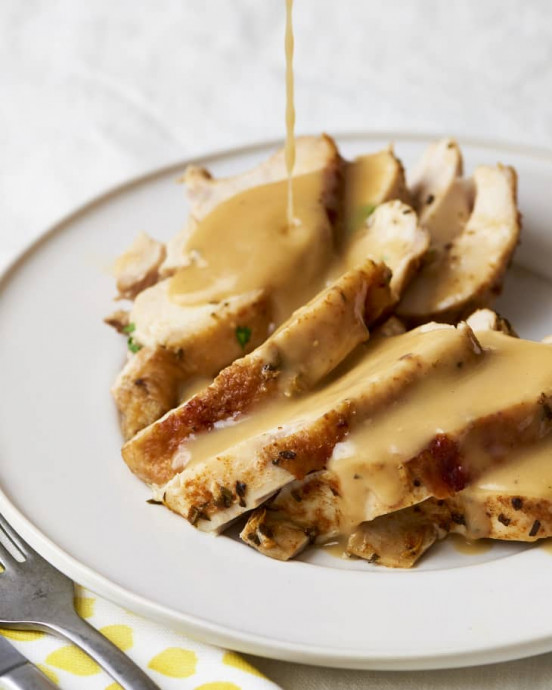 You've roasted your turkey, and now it's time for gravy. You don't need a recipe; this step-by-step guide will show you how to make delicious gravy to pour over your mashed potatoes and turkey with wild abandon. The deeply browned and rich scrapings from the bottom of the roasting pan might not look like much when you first take the turkey out of the oven, but those drippings are Thanksgiving manna. Let's make some gravy.There are many wonderful ways you can make gravy. You can make it with giblets or you can make it just with broth. You can even make it weeks ahead of time to save yourself some kitchen frenzy on Thanksgiving day.
My favorite is a plain, old-fashioned gravy from the pan drippings made just seconds before setting all the food on the table. This makes for a deeply flavorful gravy that enhances everything on the plate with a touch of savory goodness.
It's also one of the easiest gravies to make, in my opinion. From roux to table, it takes about five minutes and requires only a pan and a whisk. That's something we can handle even after a long day of cooking with the promise of dinner only moments away.
Ingredients:
Pan drippings from a 12- to 14-pound roast turkey

1 to 2 cups

low-sodium broth or water, divided

Vegetable oil or butter, as needed

1/4 cup

all-purpose flour

Salt

Freshly ground black pepper

Optional extras: splash of sherry, splash of wine, teaspoon of minced herbs like rosemary