Pork Rib Roast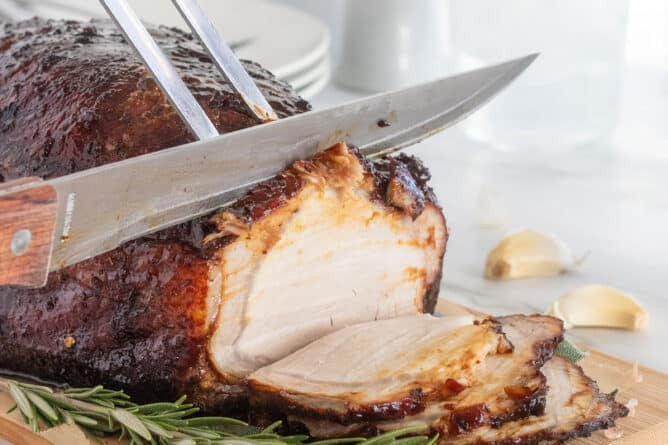 This easy and delicious pork rib roast is the perfect meal for those that like a little bit of an extra kick in their dinners. Uncomplicated and requiring minimal prep, this makes a great family meal.
Roast pork can be a tough one to get right, as pork can dry out and get overcooked quickly.
This recipe for a simple pork rib roast isn't just flavorful and delicious but also combines some simple ingredients and cooking techniques to give you a slightly spicy and feisty dish that helps bring out a ton of the pork's natural flavor.
Don't worry about the fact that the instructions say to only cook it 135, though! A pork roast is a pretty big piece of meat, which means it is going to have a lot of carry-over heat.
Once you remove the pork roast from the oven, it is going to carry on cooking for a little while afterward. That residual heat is going to bring the pork up to around 145 Fahrenheit, well into the safe temperature range for pork. Plus, it will still be juicy and delicious!
Ingredients:
1 cup fancy molasses
3-4 tablespoons low sodium soy sauce to personal taste
1 tablespoon minced garlic
1 teaspoon powdered ginger
optional: ¼ teaspoon red pepper flakes
4-6 pounds pork rib roast