Vietnamese-Style Stir-Fried Sweet Shrimp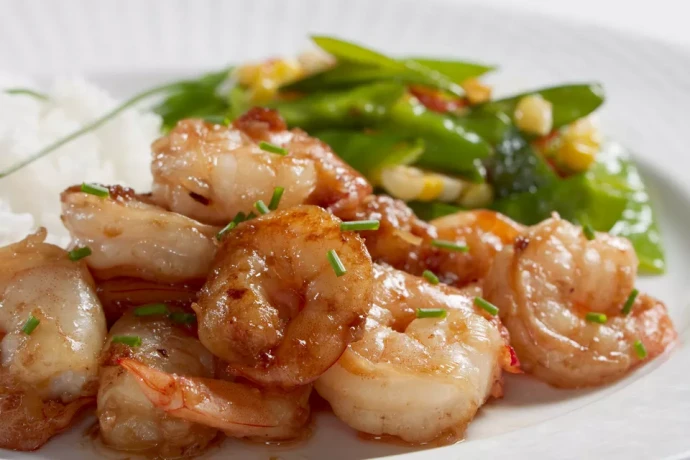 This simple Vietnamese shrimp recipe combines all the yummy flavors of the Southeast Asian part of the world into one package: The shrimp are salty, sweet, savory and spicy all at once. Plus, they are easy to stir-fry and take only a few minutes to cook.
Use decent-sized shrimp for this recipe (no smaller than 25 per pound) if you are serving this alone as an appetizer. If you want to top a rice dish with these shrimp to make the main course, you can use smaller ones.
These shrimp are served shell-on, which keeps them moist and gives them more flavor than if you removed the shell. But if shelling shrimp at the table is not for you, you can remove the shells and still make this dish.
Ingredients:
1 pound shrimp, unpeeled
1 tablespoon peanut oil
1 tablespoon sesame oil
1 1/2 tablespoons honey, or light brown sugar
2 finely chopped garlic cloves
1 finely chopped shallot
1 to 3 finely chopped Thai chile peppers, or other small hot peppers
4 tablespoons chicken stock, or fish stock
1 tablespoon fish sauce
1/4 teaspoon salt
2 tablespoons chopped cilantro
Cooked rice, optional for serving