Vegan Potstickers With Mushroom and Tofu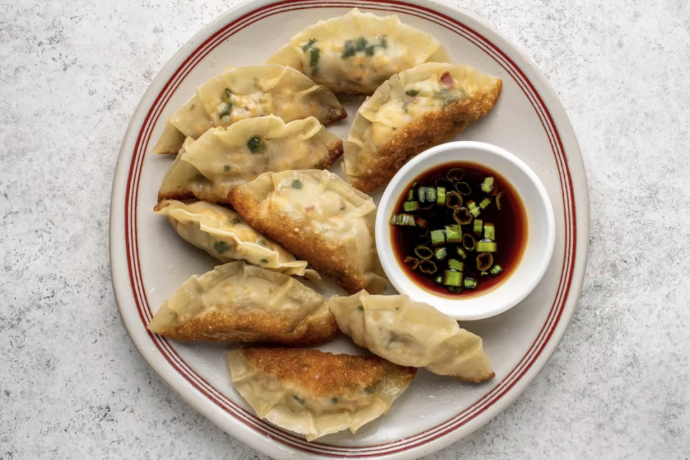 Looking for an easy way to make Asian-style potstickers without using any meat? Here's a simple recipe to make vegetarian and vegan potstickers using tofu, shiitake mushrooms, and Napa cabbage. These vegetarian potstickers are little dumplings similar to a traditional Japanese gyoza and Korean mandu.
These little potstickers are perfect for a vegetarian dinner or a small dinner party starter. Bring them to a vegan potluck and really impress your friends. You may also want to make a double batch as they will surely go quite quickly.
Traditional Chinese potstickers are cooked using a pan-frying/steaming method, but you can skip the pan-frying and just steam these if you would like to make them lower in fat. They are delicious either way, and directions for the steamed variation are also provided.
Ingredients:
2 tablespoons olive oil
1 (1-pound) block firm tofu, well-pressed and crumbled
1/2 cup (about 3 ounces) shiitake mushrooms, stems removed, caps diced small
1/2 cup napa cabbage, diced small
1/2 teaspoon minced fresh ginger
2 cloves garlic, minced
3 medium scallions, minced
2 tablespoons soy sauce, or tamari
1 teaspoon sesame oil
Dash red pepper flakes, optional
2 tablespoons chopped cilantro, optional
40 gyoza wrappers