The Best Parker House Rolls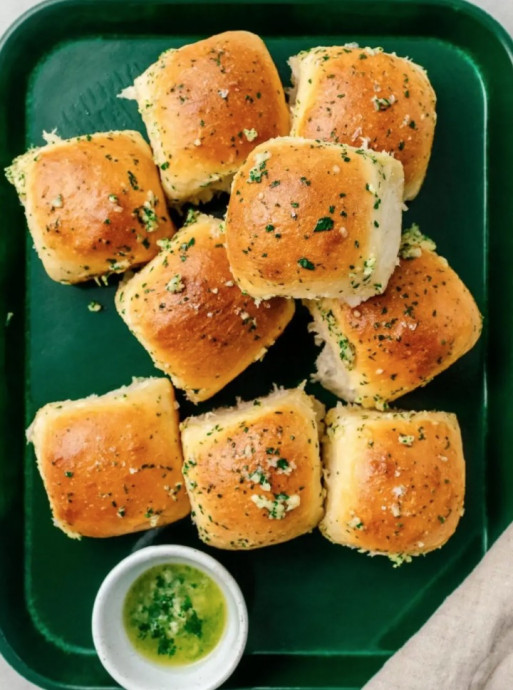 Pillow-y soft, light as air, chewy, and garlicky Parker House rolls are my dream bread. They're so buttery, bread-y, and delicious. So, I've been making rolls for about 3 weeks straight and this is my best version. So fluffy and dreamy. Sinking your teeth into a warm bun brushed with garlic butter and finished with a sprinkle of flaky sea salt is maybe the best thing ever? It's definitely a must have on our Thanksgiving.
These taste best fresh and warm but you can easily keep them in an air tight container or sealed bag at room temp for a couple of days.
Warm them up again, wrapped in foil in a low 200°F oven to make them extra tasty the next day.
A sprinkle of flaky sea salt adds prettiness and crunch.
If you don't have instant yeast you can use active dry yeast, just add the yeast to the warm milk and let bloom before stirring in the butter and honey.
These rolls are perfect for making ahead,
Ingredients:
1 cup milk
7 tbsp butter plus extra for buttering the pan
3 tbsp honey
1 large egg
1 large egg yolk
3 1/3 cup flour
1 tsp salt
3 tsp rapid rise instant yeast
4 cloves garlic minced
1 tbsp fresh flat leaf parsley finely chopped
flaky sea salt as desired