Classic Veal Parmesan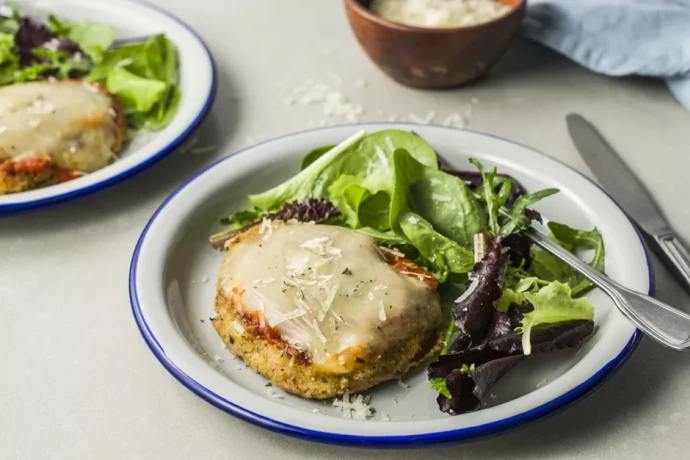 This classic veal Parmesan recipe is one of my favorite easy recipes. Also known as Veal Parmigiana, this Italian dish is made with veal cutlets that are breaded, fried, and then baked to perfection with tomato sauce and topped with Parmesan and mozzarella cheese. Veal parmesan is similar to milanesa napolitana, but with South American touches.
Sauté some mushrooms and peppers or onions and place them over the cutlets before you add the tomato sauce. The recipe can also be made with turkey cutlets or chicken breast cutlets. Alternatively, make it a vegetarian dish with sliced eggplant. Take a look at the tips and variations for more ideas.
This makes a delicious meal with angel hair pasta, spaghetti, or linguine. Add a salad and garlic bread for a fabulous family meal.
Ingredients
4 veal cutlets (about 1 pound)
Dash kosher salt
Dash ground black pepper
1/2 cup all-purpose flour
2 large eggs, beaten
1 cup dry seasoned bread crumbs
2 tablespoons olive oil, for frying
4 tablespoons freshly grated or shredded Parmesan cheese
1 (8-ounce) can tomato sauce
1/4 teaspoon dried basil
8 ounces mozzarella cheese, sliced
Serving suggestion: spaghetti, linguine, or angel hair pasta, garlic bread, and a tossed salad