Shredded Taco Pork, Low Carb, Paleo, Gluten Free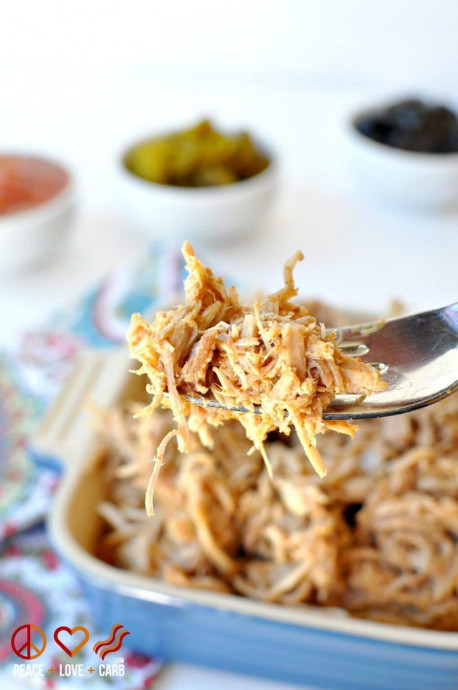 Low Carb shredded taco pork! It's what's for dinner, and lunch, and probably breakfast. I just love low carb slow cooker recipes ... they make easy recipes even easier. In fact, this might possibly be one of the easiest keto recipes you will ever make. But don't let the simplicity fool you, this baby packs some major flavor. It is delicious served with this Cilantro Lime Cauliflower Rice.
I made this dish to take to a football party, as we were all bringing components for a taco bar. It was a big hit! Although, I think Jon and I may have eaten most of it, whoops! This shredded pork recipe would also be great for low carb nachos -- you can use pork rinds as the base and top with all of your favorites, or check out my Low Carb Nachos recipe.
For this recipe, I used 2 x 2lb pork roasts, as opposed to one large one. I think it really added to how flavorful and juicy the meat turned out. The homemade low carb taco seasoning in this recipe is what really makes it. This is a great recipe for low carb meal prep. It makes a large batch and it freezes and reheats really well.
Ingredients:
2 cups chicken stock
4 pounds pork roast (also called pork butt, pork shoulder, or pork shoulder roast)
¼ cup grass-fed butter, ghee (get it here), or butter flavored coconut oil (get it here)
1 batch homemade taco seasoning