Instant Pot Hungarian Pot Roast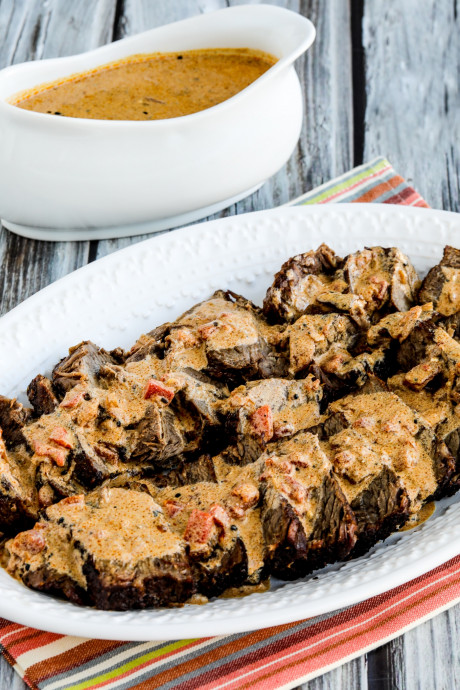 Instant Pot Hungarian Pot Roast is going to be a hit with people who like Hungarian flavors like paprika, sour cream, peppers, and tomatoes! And there's a slow cooker recipe if you're not an Instant Pot fan. I'm a huge fan of Szeged Paprika and I use both Szeged Sweet Paprika and Szeged Hot Paprika in this recipe. But if you don't have that brand, try to use authentic Hungarian paprika. It will make a big difference in the flavor.
I'm excited to be starting the year with this new recipe for Instant Pot Hungarian Pot Roast! This would be amazing with Easy Cauliflower Rice with Garlic and Green Onion or Pureed Cauliflower with Garlic, Parmesan, and Goat Cheese to serve with the sauce over it. I'd also like it with something like Twice Baked Cauliflower or Roasted Cauliflower with Parmesan.
Ingredients:
2 T olive oil, divided
1 beef chuck roast, about 3.5 pounds after trimming
2 T steak seasoning (see notes)
1 large onion, chopped
2 T sweet Hungarian paprika (or more)
1/2 tsp. sharp Hungarian paprika (also called Hot Paprika, this is optional, but good)
one 12 oz. jar roasted red bell peppers, drained and chopped
one 14.5 oz. can petite diced tomatoes, drained
1 cup beef broth
fresh ground black pepper to taste (see notes)
1 cup sour cream