Texas Bean Bake With Ground Beef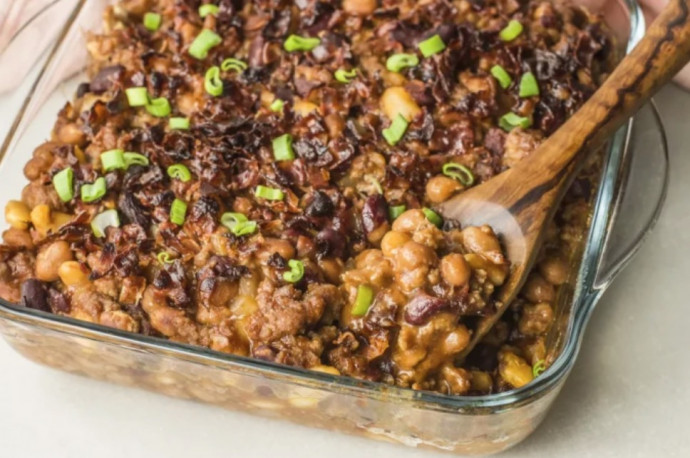 These tasty Texas-style beans make an excellent side dish for a barbecue or cookout or serve them with freshly baked cornbread wedges for an everyday family meal. The beans are fantastic with coleslaw and potato salad on the side. The ground beef is browned in bacon drippings, make them a hearty and flavorful choice.
With or without the ground beef, the beans are a great choice for a pulled pork meal or alongside burgers or steaks. Put the beans in the slow cooker and take them along to a party or potluck dinner. These slow cooker beans are a convenient alternative.
Chopped red or green bell pepper works well in the beans, and the recipe calls for kidney beans and pinto beans, but they can be made with other types of beans. Canned great northern beans, navy beans, black beans, or small red beans are some of the many possibilities.
Ingredients:
8 strips bacon
1 pound lean ground beef
1 cup onion, chopped
1 (16-ounce) can pork and beans
1 (16-ounce) can red kidney beans
1 (16-ounce) can pinto beans
1 1/2 cups ketchup
1 tablespoon mustard
1 teaspoon Worcestershire sauce
1/2 cup brown sugar, or more to taste
1/4 cup granulated sugar