Chicken Risotto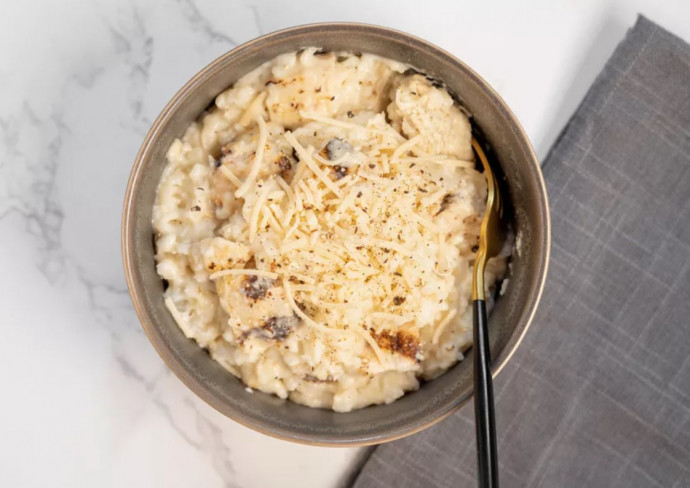 Making risotto isn't especially difficult, but it does require your attention, and your uninterrupted presence at the stovetop. It involves nearly half an hour of continuous stirring while ladling hot stock into uncooked arborio rice. Stirring and slowly adding the stock are the keys to a good risotto.
This slow cooking releases the rice's natural starches, producing the creamy, velvety consistency characteristic of perfect risotto. And it's important to use arborio rice. You can use other types of rice, but arborio rice is unique in its starch content, and other types of rice won't yield the same creaminess.
Add a Caesar or tossed salad for a complete meal.
Ingredients
1 pound cooked chicken, around 2 large boneless chicken breasts or the equivalent
1 quart chicken stock
1 tablespoon vegetable oil
3 tablespoons unsalted butter, divided
1 medium shallot, chopped (about 1/2 cup)
1 1/2 cups arborio rice
1/2 cup white wine
1/4 cup grated Parmesan cheese, plus extra for shaving
Kosher salt, to taste