Clementine Melting Moments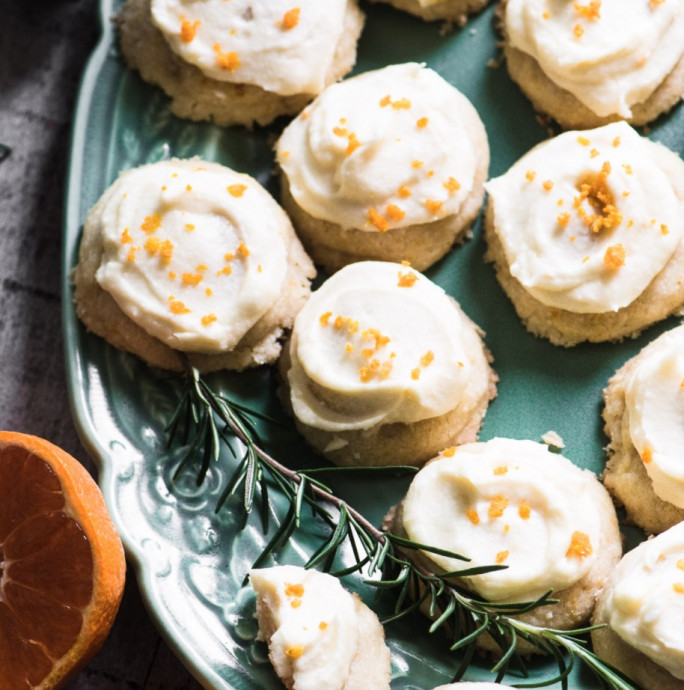 Clementine Melting Moments ~ can a simple cookie really taste like a fresh juicy clementine? You bet, these little bite sized, melt-in-your-mouth shortbread cookies are infused with the essence of fresh Clementines through and through. Make them for the holidays, or any time clementines are in season.
Melting Moments are a homey cookie compared to some of the elaborate treats we bake up during the holidays, and that's what makes them so endearing. They're really just little heaps of shortbread dough…it's more about tradition than about fancy techniques. They taste good because they taste like the holiday season.
The joy of Melting Moments, if you ask me, comes as that dollop of buttercream frosting mingles with the fragile crumbling shortbread in your mouth. It's pure heaven.
I'm very happy with this variation, it's the first time I've used citrus as a flavor in this cookie. I added a full 2 tablespoons of clementine zest to the dough, and then made the frosting with the juice. The originals had shaved chocolate dusted on top, but for my version I'm using more zest. I'm pleased with how the clementine flavor shines through.
Ingredients:
cookies
1 cup unsalted butter at room temperature
1/3 cup confectioner's sugar
2 Tbsp clementine zest don't skimp! (plus extra for garnish)
1 and 1/2 cup flour
1/4 cup cornstarch
frosting
1 cup confectioner's sugar
2 Tbs unsalted butter room temperature
juice of 2 or 3 clementines for thinning the frosting