2 Ingredient Brownies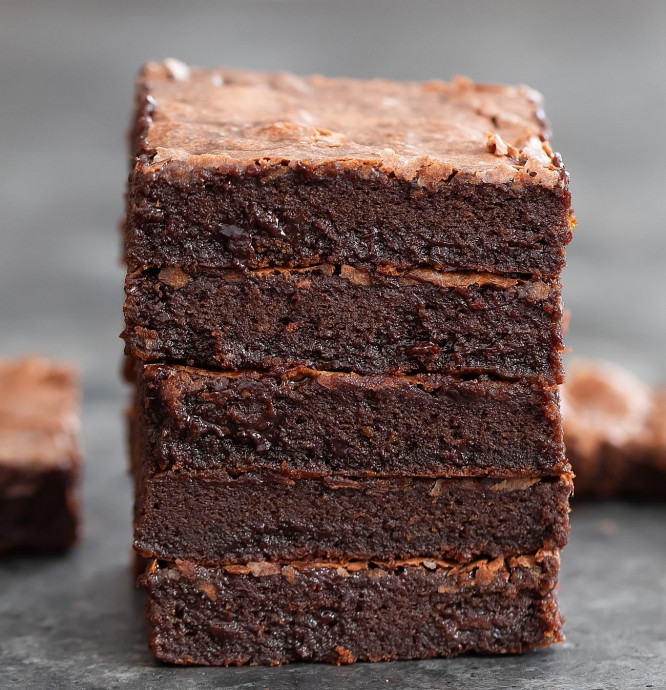 These easy brownies are fudgy, chewy and have a crinkle top. They are just 2 ingredients and don't require any flour! They taste just like traditional brownies but only take about 15 minutes to prepare. These brownies are a new favorite in our house. They are fudgy, a little chewy, and they even a delicate crinkle crust on top. Even though these brownies don't contain any flour, you can't tell! They taste just like regular brownies and have a crumb like regular brownies.
I used Nutella for this recipe but other chocolate spreads will also work. Choose a spread that is fairly sweet because there is no other sweetener in this recipe. The spread should have a consistency/texture similar to peanut butter. I don't recommend using a sugar-free spread. The ones I've tried in the past are a little too dry and not sweet enough.
These brownies take only about 15 minutes to prepare. The key to these brownies is whipping the eggs. The eggs are whipped at high speed in a mixer for about 8 minutes. This will make the eggs very light and thick, creating the structure for the brownies.
The eggs are beaten until they are at least triple the volume. The egg mixture will be very thick and very pale yellow. When you lift your beaters, the drippings of egg batter should stay on top for several seconds before sinking back down.
Ingredients:
3 large eggs straight from fridge
1 cup (286 g) Nutella or other chocolate spread