Cranberry Orange Cream Cheese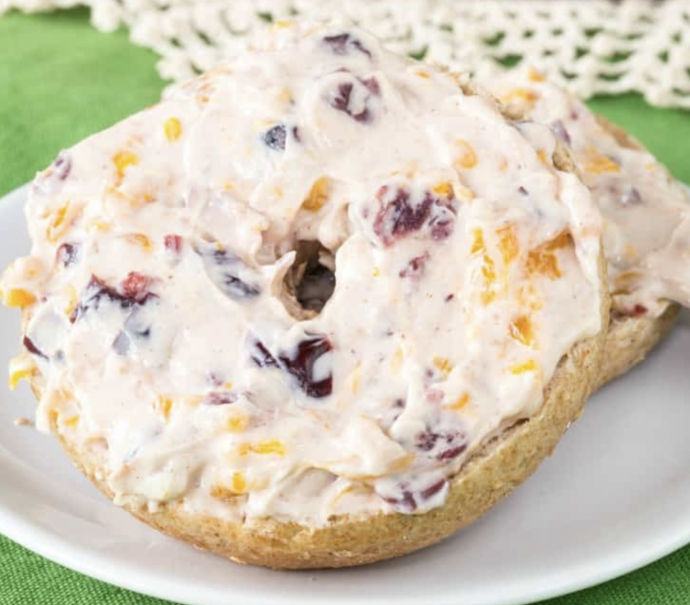 Cranberry Orange Cream Cheese is a festive addition to a holiday brunch or a simple way to make a weekday breakfast or lunch a bit more special. Spread this flavored cream cheese on bagels or toast. You can even use it as an orange cranberry cream cheese dip for apple slices. Everyone will love the sweet and citrusy burst of flavor with just a hint of cinnamon.
How do you make flavored cream cheese?
Start with softened cream cheese by leaving it out at room temperature until it is smooth and easy to stir.
With a spoon or spatula, blend in a bit of honey or maple syrup, a sprinkle of cinnamon, and some vanilla and stir until smooth.
Then add the cranberries and drained oranges and gently stir them in.
These festive flavors are perfect for a Christmas brunch, but they taste delicious any time of year. It's a little something with just the right about of sweetness and zing.
Ingredients:
4 oz. cream cheese at room temperature (regular or light is fine)
1/2 teaspoon vanilla extract
1/4 teaspoon cinnamon
1 teaspoon honey or maple syrup
4 oz Dole Mandarin Oranges in 100% Juice, drained well
2 Tablespoons dried cranberries, chopped