The Best Ever Coconut Pie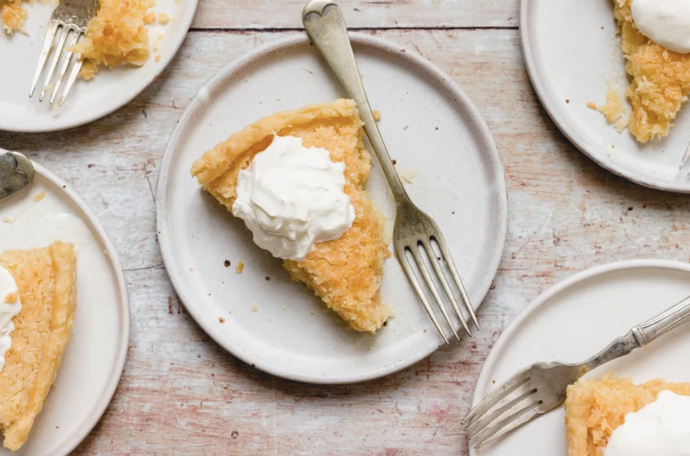 The pie is baked in a pastry crust.
Unfortunately, custard-based pies don't freeze well, but it probably won't last long anyway!
Use a frozen prepared crust, a refrigerated pie dough, or your favorite homemade pie pastry.
Ingredients
3 eggs (beaten)
1 1/2 cups sugar
1/2 cup butter (or margarine, melted)
4 teaspoons lemon juice (fresh)
1 teaspoon vanilla
1 pinch salt
1 1/3 cups/3 ounces grated coconut
1 unbaked pie pastry (9-inch)
Whipped cream, to serve.