Coconut Butterscotch Cookies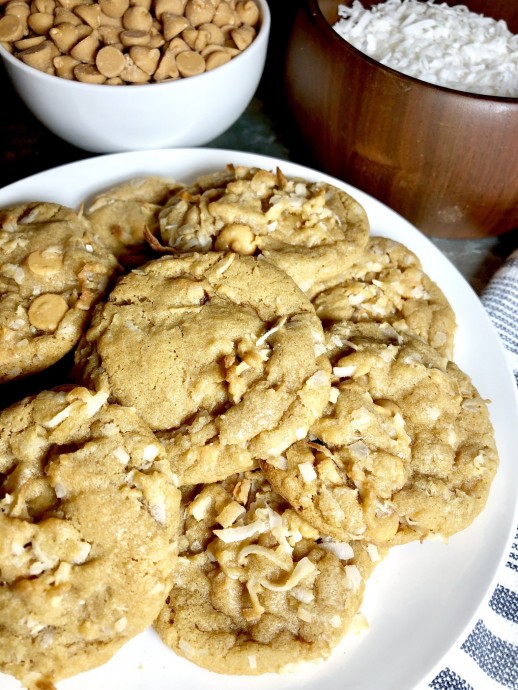 The secret for making the best chewy and soft Butterscotch Chip Cookies is to use real butter, brown sugar, and to let the dough rest in the freezer or fridge before baking so the cookies don't spread too much and you get a nice chewy center. These Butterscotch Cookies are made with only a few basic ingredients! This simple and easy cookie recipe can be prepped quickly and is ready to bake after only 20 minutes in the freezer. Butterscotch Cookies are one of my all-time favorite cookie recipes. They are easy to make with ingredients I almost always have in my pantry, so they make a great treat to bake last minute when you have some friends or family coming over unexpectedly.
Who doesn't like a chewy and soft cookie straight out of the oven? Sometimes I also add a mix of butterscotch chips and chocolate chips for an even more indulgent treat or make little bite-sized mini cookies. This cookie recipe is perfect for every occasion, it makes a great activity to do with kids but also is a perfect party favor to send home with guests! Enjoy with a glass of milk!
Ingredients:
1/2 C. Butter 1 Stick Softened
1/2 C. Brown Sugar
1/2 C. White Sugar
1 Egg
1 tsp. Vanilla
1 1/4 C. All Purpose Flour
1 tsp. Baking Soda
1/8 tsp. Salt
1 C. Coconut
3/4 C. Butterscotch Chips