BBQ Chicken Pizza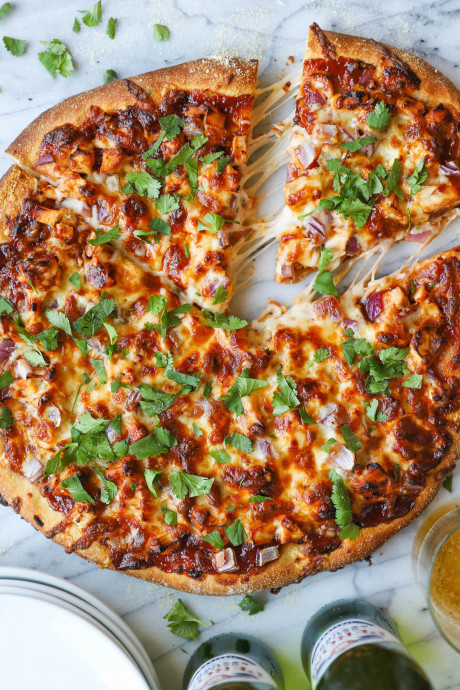 You can use homemade pizza dough (or store-bought) with leftover rotisserie chicken for the best (speediest) dinner ever!
With football season in full throttle, we've been making a ton of pizzas at the DD house. And it's been an absolute God-send to keep our freezer overstocked with this pizza dough.
With that, this BBQ pizza came together so incredibly fast, especially with some leftover rotisserie chicken we had to use up.
But if you don't have any pizza dough on hand, store-bought is absolutely fine here. And if you have a pizza stone, I highly recommend using it!
But the most important thing to note is to use your absolute favorite BBQ sauce for the best results possible. You'll want it just right – perfectly tangy and sweet in every single cheesy bite.
Ingredients:
2 tablespoons olive oil
1/4 cup yellow cornmeal
1 pound pizza dough, homemade or store-bought
1/2 cup plus 2 tablespoons favorite bbq sauce (we love Stubb's)
2 cups leftover shredded rotisserie chicken
1 cup shredded smoked cheddar cheese
1 cup shredded whole milk mozzarella cheese
1/2 cup diced red onion
Kosher salt and freshly ground pepper, to taste
3 tablespoons chopped fresh cilantro leaves