M&M cookies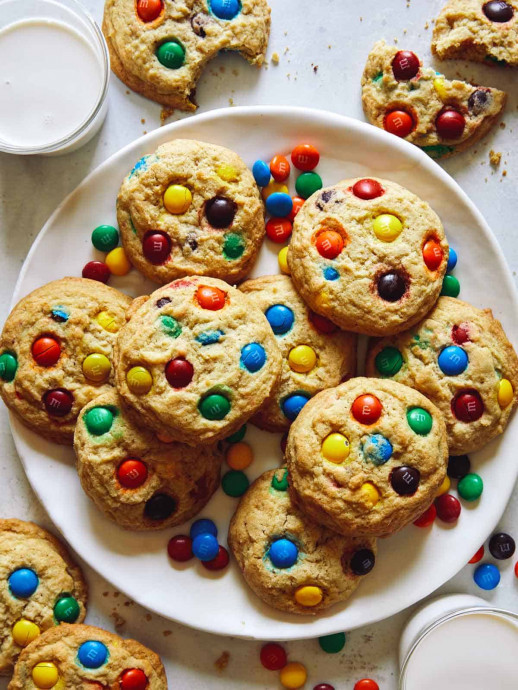 A simple and delicious M&M cookie recipe that will remind you of your childhood! Our easy to freeze, low maintenance cookies are soft and fluffy, a tiny bit chewy and packed with tons of m&ms. You won't be able to eat just one!
M&M Cookies are a classic. I put them on the same level as chocolate chip cookies and sugar cookies. They're easy cookies to make and delicious! I remember having my first m&m cookie when I was in elementary school and a classmate brought them in for their birthday. I absolutely loved the crispy coated bits of m&m candies all over the cookies! They were so good!
Our recipe makes thicker cookies that are fluffy, soft and also a little chewy. I think it's the best texture to compliment the crispy, chocolately m&ms. We think these are the best m&m cookies and love that they're so easy to make! I also love using different colors throughout the year to make them festive for whichever holiday we're celebrating!
Ingredients:
2 1/2 cups all purpose flour
1 teaspoon baking soda
1/2 teaspoon baking powder
1/2 teaspoon salt
1 cup unsalted butter, softened
1 cup light brown sugar
1/2 cup sugar
2 large eggs
1 1/2 teaspoons vanilla extract
1 3/4 cups plain M&Ms, divided