Homemade Sloppy Joe Hot Pockets (keto hot pockets)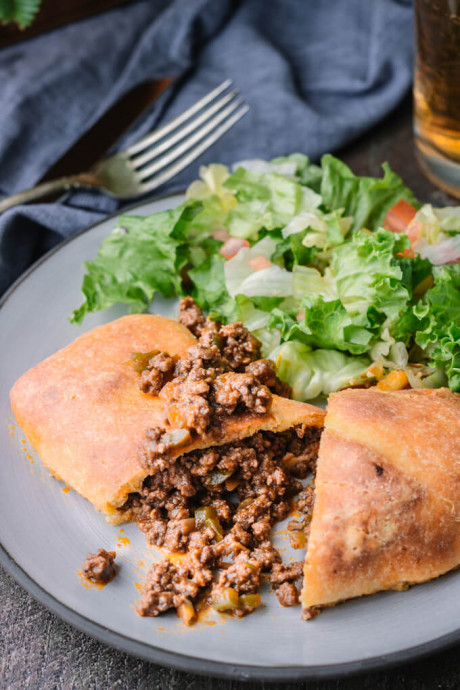 Hearty homemade hot pockets with a tangy-sweet sloppy Joe filling and an easy-to-make keto mozzarella dough (fathead dough) will have you saying WOW!
Hot pockets (or hand pies) were developed to fill the need for portable meals or snacks that could be eaten in-hand while on-the-go. They can be fried or baked (baked versions are easier for home cooks) and filled with almost anything.
In America, the name hand pie brings to mind a fried dough pocket with a sweet filling. While the words hot pocket conjure an image of a popular processed convenience food item found in the frozen section of the grocery.
To make hot pockets at home, use store bought pie dough, puff pastry dough, or pizza dough as the base or pocket. But I find that a making a quick dough from mozzarella cheese is easier and faster. Mozzarella dough (or Fathead dough) is popular with those following a low carb and keto lifestyle and takes minutes to make.
Ingredients:
1 1/2 cups pre-shredded mozzarella or Monterey Jack cheese (5 oz/142 g)
2 ounces cream cheese
1 large egg, beaten
1 1/3 cups almond flour* (4 oz/113 g)
3 tbsp whey protein powder (makes a nice bread texture)
1/4 tsp baking soda