Grilled Zucchini With Burrata And Pine Nuts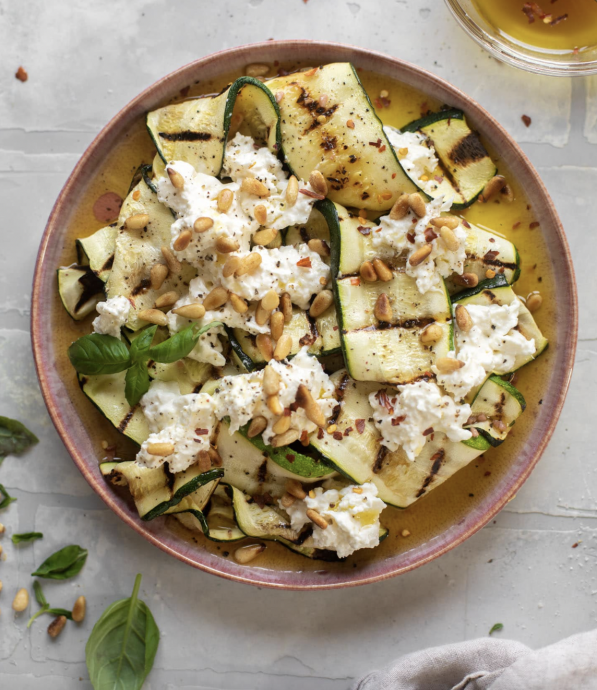 This grilled zucchini is marinated in a tangy vinaigrette, covered in creamy burrata cheese and sprinkled with toasted pine nuts for crunch. Perfect side dish for summer with lots of flavor and crunch.
I've been craving a dish like this ever since making my grilled peppers with burrata a few months ago. That recipe is out of this world. The peppers are charred and sweet and drizzled with a tangy vinaigrette. Then topped with burrata and crunchy breadcrumbs!
Given my obsession with zucchini, I knew it had to be amazing! It's easy too!
I slice the zucchini and then draw some of the liquid out with some salt. Toss it on the grill, then marinate for a few minutes in a delicious red wine vinaigrette! Top it off with creamy burrata, crunchy and buttery toasted pine nuts and a pinch of red pepper flakes.
Ingredients:
4 zucchini squash, sliced into thin strips
kosher salt and pepper
2 tablespoons red wine vinegar
2 garlic cloves, minced
⅓ cup olive oil
8 ounces burrata cheese
⅓ cup pine nuts, toasted
pinch crushed red pepper flakes