Chunky Avocado Salsa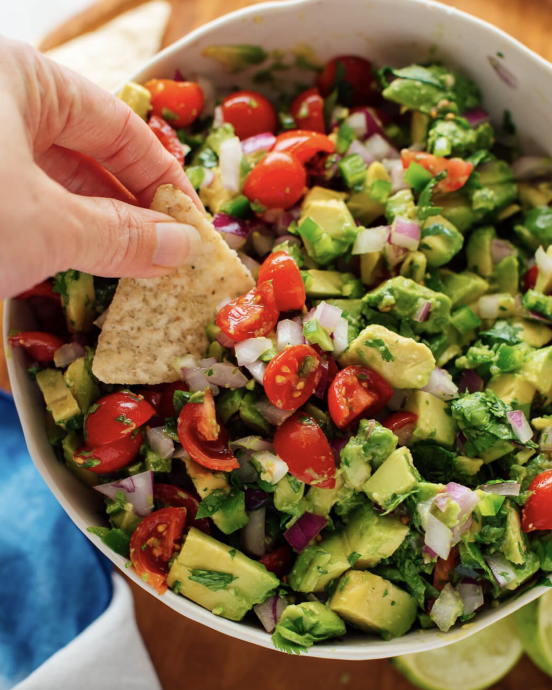 Chunky doesn't exactly have a ring to it, but let's call this avocado salsa what it is! This avocado salsa recipe is fresh, hearty and delicious.
This salsa is easy to make with just a cutting board and a good knife. Wait to dice the avocado until you're almost ready to serve, but give yourself some time for the chopping and dicing. It's worth the effort and then some!
Serve this dip at your next party or happy hour at home, and I bet you'll get a few recipe requests by the end of the night. Speaking of, did you know that eating some healthy fat like avocado or nut butter before drinking will slow your absorption of alcohol? That means you won't be feeling too silly too soon. Your future self will thank you.
Ingredients:
1 pint cherry tomatoes, quartered
1 cup chopped red onion (about 1 small onion)
½ cup finely chopped fresh cilantro
1 to 2 medium jalapeños, seeded and minced (if sensitive to spice, use just 1 or omit)
¼ cup lime juice (from 1 to 2 limes)
1 teaspoon kosher salt or ½ teaspoon fine sea salt, to taste
½ teaspoon ground coriander (optional)*