Blueberry, Strawberry & Jicama Salsa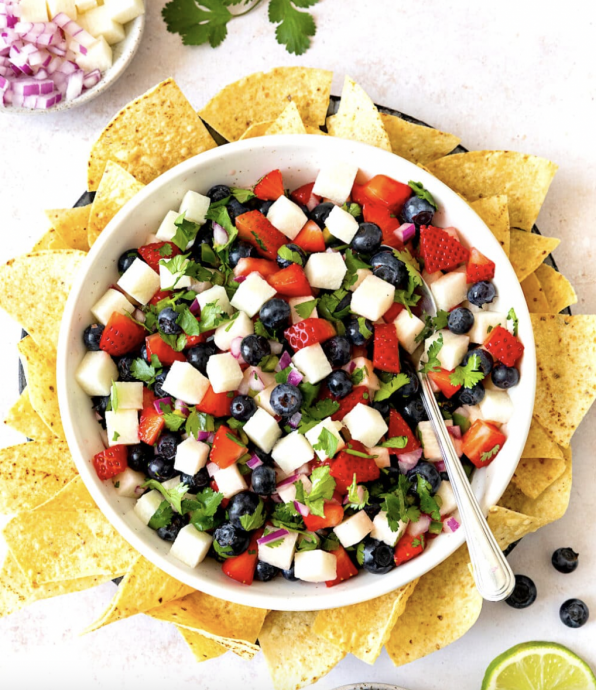 It's time to get snacking with this fresh and festive Blueberry, Strawberry, and Jicama Salsa.
It is so simple to make and so good with salty tortilla chips. It is always a crowd pleaser at summer cookouts, picnics, and pool parties! I am in love with this salsa. Not only is it pretty, but it is full of flavor and so easy to make. I love the combination of sweet berries and crunchy jicama. There is a little bit of heat from the jalapeño, but if you like a mild salsa, feel free to leave it out. It is a great snack for any summer day. I think I will make a bowl of salsa today!
Ingredients:
1 cup fresh blueberries
1 cup diced strawberries
1 cup diced jicama
1/3 cup chopped cilantro
1/4 cup finely chopped red onion
2 tablespoons finely chopped jalapeno pepper, stemmed and seeded
Juice of 1 large lime
Kosher salt, to taste
Tortilla chips, for serving