Lemon Salt Roasted Potatoes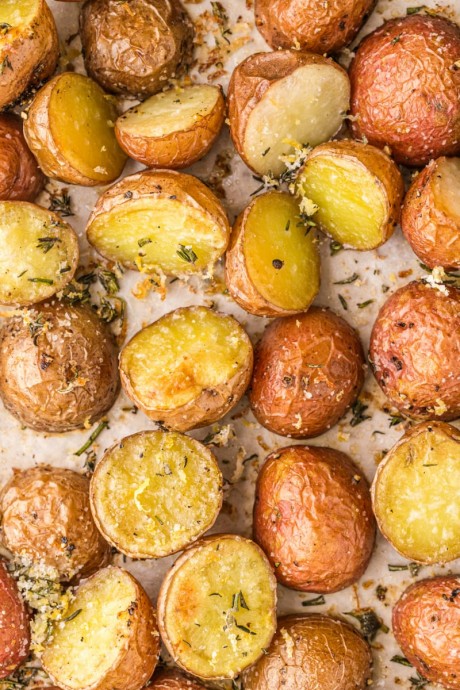 In this recipe for Lemon Salt Roasted Potatoes, fresh herbs are blended into lemony kosher salt provide amazing flavor.
I want you to take a good, close look at that photo above. These lemon salt roasted potatoes turn out crisp and wonderful on the outside, and pillowy soft on the inside. They're salty, lemony and buttery, and the fresh herbs added in make them perfect. This is the next side dish you should make for dinner!
Ingredients:
2 large fresh sage leaves, chopped
1 teaspoon chopped fresh rosemary
1 teaspoon chopped fresh thyme
1 teaspoon finely grated lemon zest
1 tablespoon kosher salt
4 pounds small potatoes (red or white), halved
2 tablespoons extra virgin olive oil
2 tablespoons unsalted butter, melted
freshly ground black pepper, to taste