Summer ricotta with grilled vegetables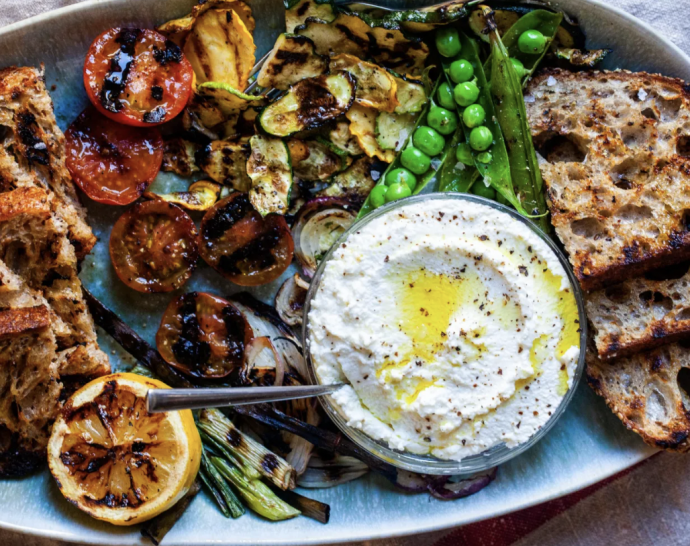 It's incredible potuck addition or host gift, and you get to feel absolutely triumphant in pulling it off. As someone who does not have a, say, covetable summer pad (no pool or big yard for grilling), we spend a lot of time heading to other's homes for gatherings which means always transporting something good to share, and because it's, ahem, me, it's homemade.
Enter: ricotta. From a storebought tub, it's unspectacular. Homemade? Luxurious. It's blissful spread on toasted bread, drizzled with olive oil, and finished with flaky salt. You could even add a drizzle of honey or balsamic, if either are your thing. But with a few additions — fresh tomatoes or any vegetable in season, thinly sliced and grilled to heap on top, plus grilled bread — it's even more special, the appetizer (or light lunch) platter of my summer dreams.
Ingredients:
RICOTTA
4 cups (910 grams) whole milk
1/4 cup (55 grams) heavy cream
1/2 teaspoon kosher salt
3 tablespoons (45 grams) freshly squeezed lemon juice
TO SERVE
1 pound (455 grams) mixed summer vegetables, thinly sliced
8 slices from a large sourdough loaf
Olive oil
Kosher salt and freshly ground black pepper
1 lemon, halved