Grilled Corn Salad Recipe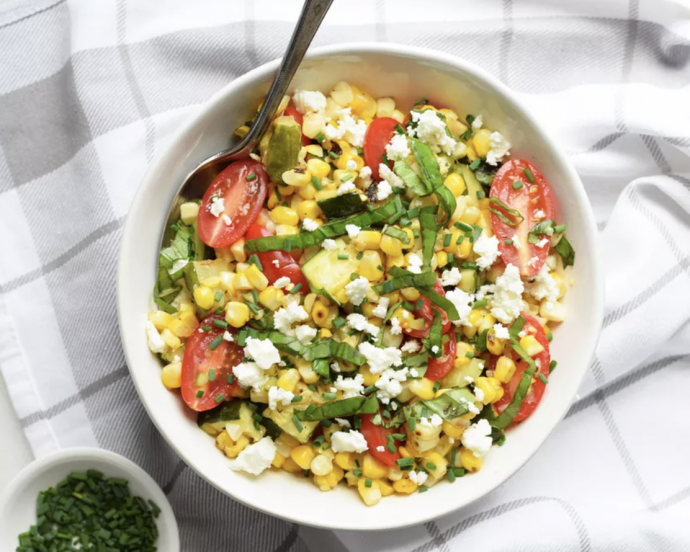 There's nothing better than freshly grilled corn in the summer. Instead of serving plain old corn on the cob, try this delicious grilled corn salad. It's full of bright, lemony flavor and is tossed with grilled zucchini, cherry tomatoes, and feta cheese. There's crunch, sweetness, creaminess, and it's a great vegetarian (or vegan, if you leave out the feta) option amongst all the burgers and dogs.
If you already have grilled corn from another barbecue, this is a great way to use up leftovers.
Serve warm, cold, or room temperature. It's a great dish to make ahead of time, as the flavors only get better the longer it sits.
Ingredients
For the Salad:
5 medium ears corn, husks on
2 medium zucchini
2 tablespoons olive oil, more for the zucchini
1 teaspoon salt, divided
1 teaspoon freshly ground black pepper, divided
2 cups cherry tomatoes, halved
1/4 cup minced garlic scapes
1 teaspoon lemon juice
1 tablespoon apple cider vinegar
5 medium basil leaves, minced
1 tablespoon chives, minced
1/4 cup crumbled feta cheese