Beer Battered Onion Rings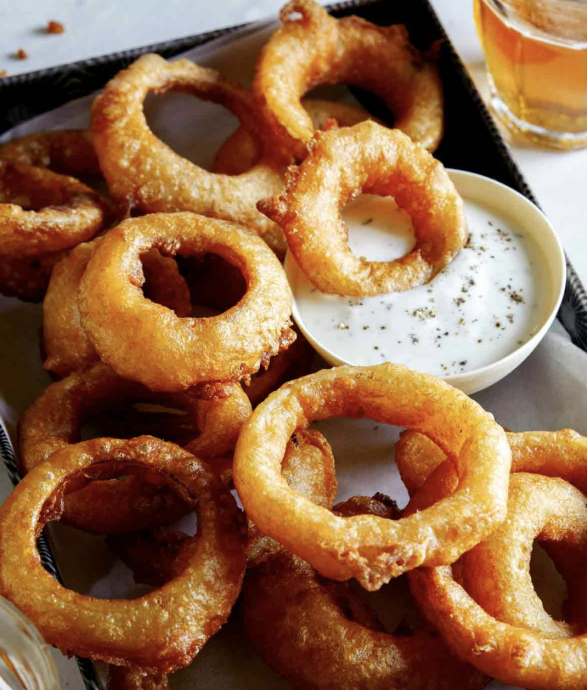 The most crispy, delicious and simple Beer Battered Onion Rings you will ever taste! The best thing about these onion rings is that the crunch LASTS for awhile, so you don't have to worry about the first fried onion ring being soggy by the time you're finished frying your last!
Our recipe for Beer Battered Onion Rings is super simple and result in the best tasting, most crispy coated onion rings! We use a couple different ingredients and basic tricks to ensure these are the best you'll ever taste!
Ingredients:
2 large sweet onions, sliced into ½" thick rings and separated
1 1/2 cups all purpose flour divided
1/2 cup rice flour
1 1/2 tablespoons cornstarch
2 teaspoons garlic powder
1 teaspoon smoked paprika
1 teaspoon salt
1 ⅓ cups beer of choice
3 ice cubes
6 cups vegetable oil