Classic Vegan Donuts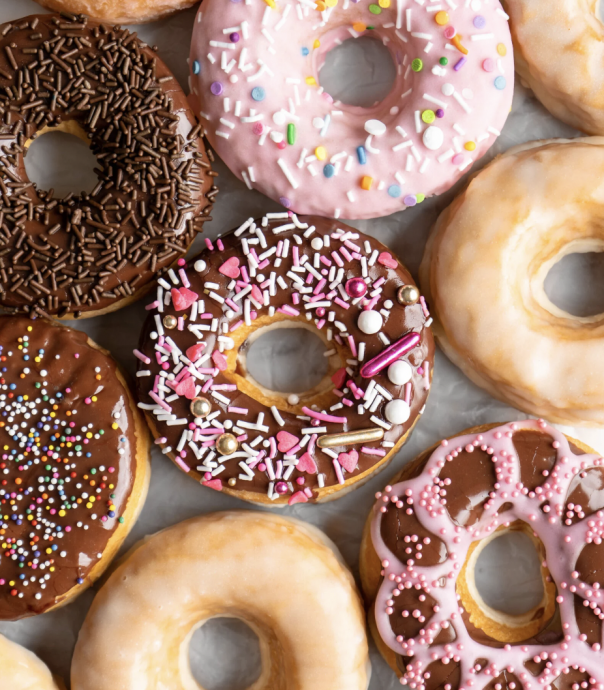 Soft, warm, and encased in a sugary glaze, these vegan donuts are like a plant-based version of Krispy Kreme! They're the perfect breakfast treat for a special occasion—or just because! They're puffy and soft, with a crispy exterior and sweet, shimmery glaze. They're practically melt-in-your-mouth tender, and they pack a little bit of nostalgia in every bite. Let's be real: donuts are fun, and pretty much impossible to resist. Especially when they're vegan donuts!
Because these are yeast donuts, they take a bit of time to make, but trust me when I say they are so worth it. There's nothing like biting into a warm, freshly glazed homemade donut!
Ingredients:
FOR THE TANGZHONG:
2 tablespoons all purpose flour, 15g
¼ cup non-dairy milk, 60mL – preferably a high protein milk like soy milk but anyone should work
2 tablespoons water, 30mL
FOR THE DONUTS:
3 cups all-purpose flour + up to 2 tablespoons more for kneading, 360g
¼ cup brown sugar, 50g
2 ¼ teaspoons instant yeast
½ teaspoon sea salt
¾ cup non-dairy milk, warm to touch ranging between 110°F to 120°F (180mL) – preferably a high protein milk like soy milk but anyone should work
⅓ cup melted vegan butter, 69g
1 teaspoon vanilla extract or almond extract
6 cups peanut oil, or other frying oil
FOR THE GLAZE:
2 cups confectioners' sugar, sifted
¼ cup non-dairy milk, warmed
1 teaspoon vanilla extract or almond extract