No-Churn Cookies and Cream Ice Cream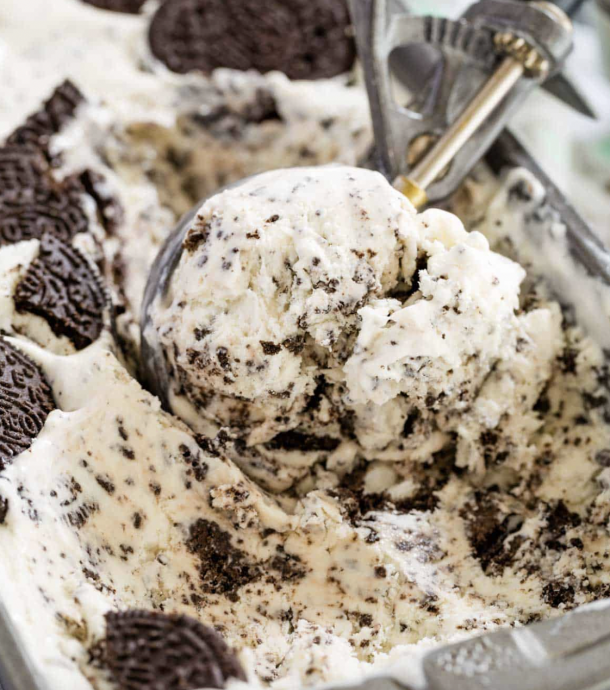 This is the best recipe for Cookies and Cream Ice Cream that you can make at home – no ice cream maker necessary! A simple and delicious recipe for creamy no-churn vanilla ice cream peppered with crushed gluten-free Oreo cookies.No-churn ice cream is a best-kept secret, but I'm going to start shouting it from the rooftops. Because everyone deserves delicious and creamy homemade ice cream that you can make without any bells and whistles.
This recipe for no-churn cookies n' cream ice cream is as easy as they come, no ice cream machine required. With only four ingredients (yes, four!), this Oreo ice cream comes together in minutes! Then just pop it into the freezer overnight. Enjoy deliciously creamy vanilla ice cream with tons of crushed chocolate cookies strewn throughout, any time you'd like.
I love making my own ice cream and frozen desserts (as you can see here and here). Not only is it surprisingly easy to do, but I know exactly what's going into my ice cream! No additives or funny stuff, just real, basic ingredients.
Ingredients:
24 gluten free chocolate sandwich cookies (regular or double stuffed)
1 pint heavy cream well chilled
1 tsp vanilla extract
14.5 oz can of sweetened condensed milk regular or fat free