Copycat dunkin donuts crullers recipe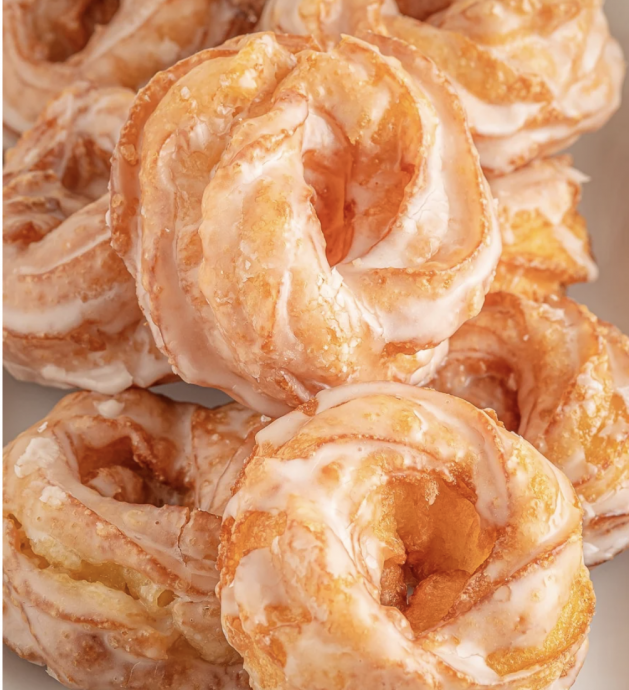 Copycat dunkin donuts crullers recipe made from scratch! Light & crisp on the outside, soft & sweet on the inside, then brushed with an easy vanilla glaze for the best copycat donuts ever!
These homemade crullers have a nice, golden crisp outside with a soft, chewy texture on the inside. Coated in a sweet and smooth glaze, you know they're going to be good! They taste so much like the ones you can buy from dunkin donuts, but there are no long lines to wait in, and you can make as many as you want! Made in your own kitchen, you can get a whole batch on the table, hot and fresh from the fryer.
WHAT IS A FRENCH CRULLER?
Unlike a traditional donut, crullers are made differently and are made to be much lighter in texture and consistency. From the crispy outside to the chewy soft insides, these donuts are so airy you can easily eat a few in one sitting without regrets. Made similarly to the dough used in cream puffs, but fried to perfection, these donuts are unlike any other.
Ingredients:
Donuts:
1 ¼ cups water
½ cup butter room temperature
4 ½ tsp sugar
½ tsp salt
½ tsp vanilla
1 ¼ cups flour
4 eggs
2 egg whites
Glaze:
2 cups powdered sugar
1 Tbsp corn syrup
2-3 tsp hot water
2 tsp vanilla