Copycat Kit Kat Bites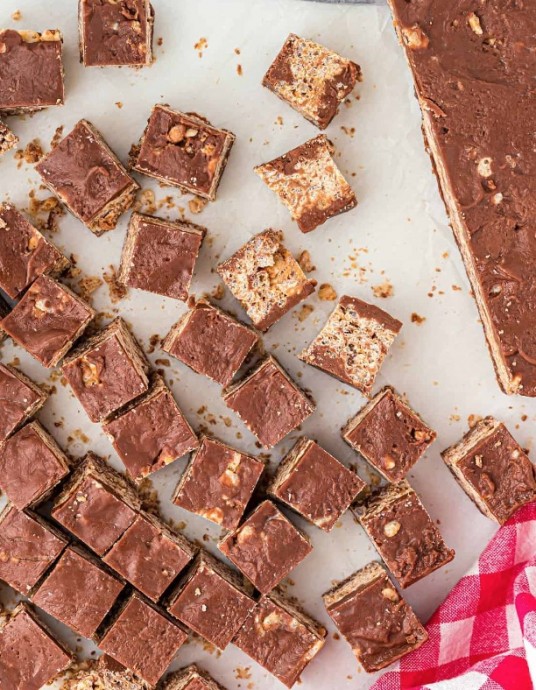 These copycatKit Kat bites are a homemade version of my favorite candy bar. Milk chocolate and crispy rice cereal come together in a bite-sized treat you can enjoy anytime!
Kit Kat bars are perfect for sharing—and these copycat Kit Kat bites are no different!
Instead of chocolate-dipped wafers you can break off and hand to a friend, these kit kats are cut into bite sized pieces. In theory that means you can eat MORE of them, right?
After making these chocolate candy bites a few times, I think I might actually like them more than the original! They have all the best parts of a kit kat plus a few elements of other candy bars I love.
Ingredients:
¾ cup unsalted butter
¾ cup heavy cream
1 ½ cup granulated sugar
25 regular sized marshmallows
12 ounce milk chocolate morsels
1 ounce unsweetened baking chocolate
4 ½ cups rice krispies cereal
11 ounce butterscotch morsels
1 cup peanut butter morsels