Peanut Butter And Jelly Cupcakes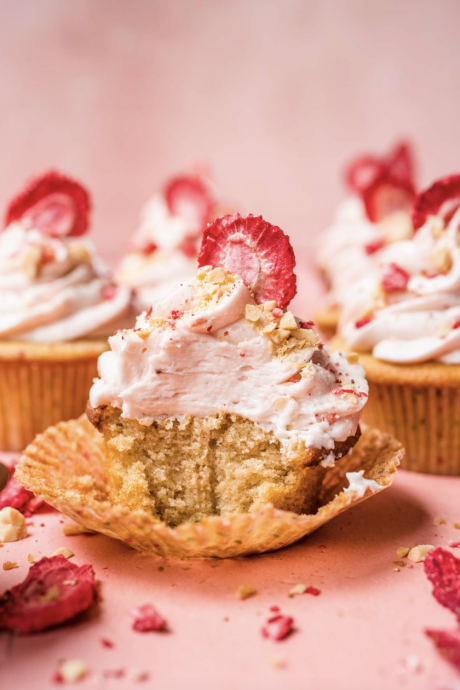 Peanut Butter And Jelly Cupcakes are an amazing kid-friendly and fun dessert with tender, peanut butter cake topped off with jam frosting and peanuts.
This Dessert takes a classic Vanilla Cupcake Recipe and mixes peanut butter flavor into the batter. Then it's all topped off with a jelly and Buttercream Frosting for the perfect twist on classic cupcakes.
This delicious cupcake recipe is inspired by classic peanut butter and jelly sandwiches. When it comes to comforting and nostalgic recipes, peanut butter and jelly is one of my favorite flavor combos. The taste of salty peanut butter goodness and sweet jelly just takes you right back to your childhood.
To get that classic pb&j flavor, peanut butter is melted and then mixed into the cake batter. Then it's baked into moist peanut butter cupcakes that you can easily top off with amazing jelly buttercream frosting. It's a super fun dessert that's sure to be a favorite with kids and adults alike!