Chinese Scallion Sesame Pancakes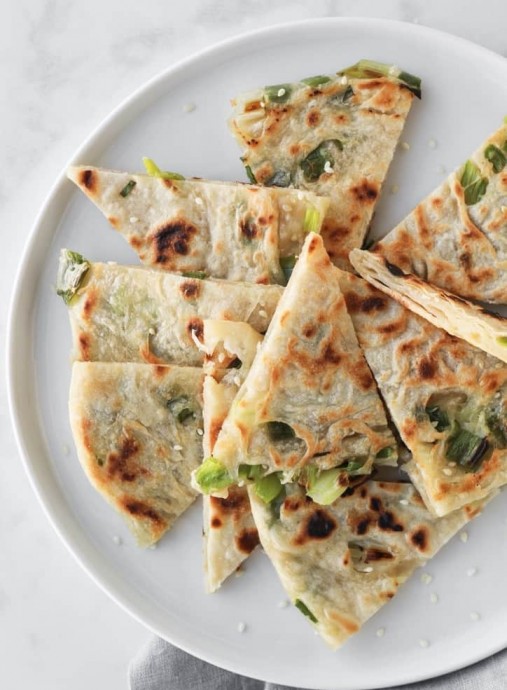 Also known as Cong You Bing, these Scallion Sesame pancakes are so crispy, tasty, and easy to make at home! They serve as a perfect snack, appetizer, or side dish. These Chinese pancakes are also vegan-friendly.
These crispy pan-fried Chinese flatbreads are made with scallions and full of flavor. Also called green onion pancakes, they can also be made leeks and chives. They are so crispy on the outside and chewy on the inside. So comforting to enjoy as is or as dippers. Made with flour, water, scallions, and sesame seeds. An authentic Chinese delicacy you indulge in at restaurants that can now be enjoyed at home.
You'll like this recipe! It's so easy to make with a handful of simple ingredients. Crispy and crunchy with every bite and they are so tasty. Healthy and versatile: They are perfect to serve as dippers or snack on them as is. They are vegan-friendly, eggs free, crispy and flaky on the outside, and dairy-free. Place leftovers in a ziplock bag and store in the fridge for up to 5 days. Reheat in the microwave when ready to eat or slightly bake in the oven for 10 minutes. You can freeze for up to 3 months.
Ingredients:
2 cups All-purpose flour or wheat flour
3/4 cup Water lukewarm
4-5 stalks Scallion
1.5 tsp Salt
1 tbsp Sesame seed
2 tbsp Avocado oil