Easy Crab Rangoon Dip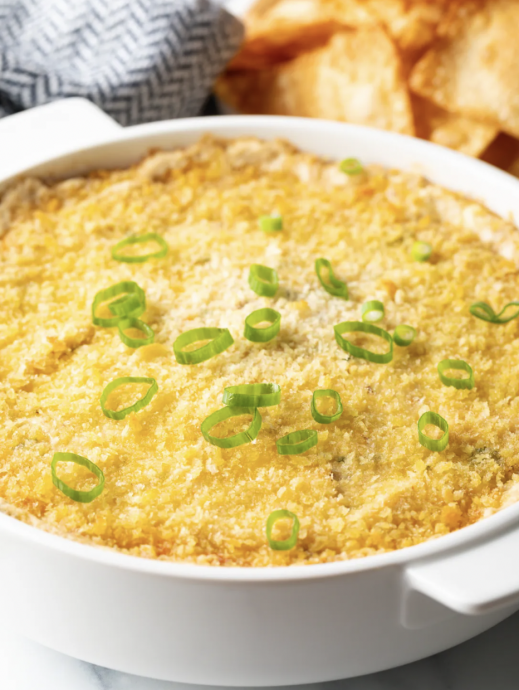 Easy Crab Rangoon Dip Recipe – This shareable hot dip is a version of your favorite takeout appetizer, loaded with real crab and tangy cream cheese. It is perfect to scoop with crispy wontons!
This simple hot, cheesy, and creamy crab dip is delicious, luxurious, and terrific to serve with homemade or store-bought wonton chips. It offers all the flavor and richness of Rangoon filling, with less work involved than the traditional wontons!
Crab Rangoon Dip is easy to make in under an hour, even with "scratch" made wontons. Combine a handful of simple ingredients – like fresh lump crab and cream cheese – in one bowl, spread it into a casserole dish, and bake until golden and a bit bubbly. Serve warm and gooey, and watch as it quickly disappears by the scoopful!
Ingredients:
12 ounces wonton wrappers or 12 oz wonton chips
16 ounces cream cheese softened
16 ounces fancy crab meat drained
1 cup mayonnaise
1 ½ cups shredded Monterey jack cheese
½ cup chopped scallions
1 tablespoon soy sauce
½ teaspoon garlic powder
¼ cup panko breadcrumbs
Cooking spray
Fry oil
Optional: Sweet chili sauce duck sauce, or sweet and sour sauce