Oat Flour Pancakes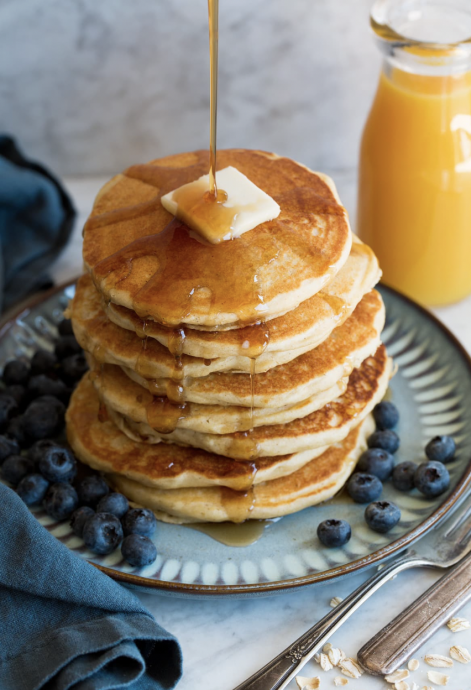 Hearty Oat Flour Pancakes – Fluffy, tender and flavorful pancakes made with nutritious oat flour, buttermilk and a hint of butter. These have been a family favorite for over a decade!
These oaty pancakes have been a go-to breakfast for us on weekends, holidays and lazy days. We have even started freezing them so we can have them during our busiest days.
Chances are they'll be a breakfast you crave all the time! They make a great dinner or midday snack too.
Just like most other pancake recipes these are a breeze to make. Just whisk the dry ingredients, followed by the wet ingredients, combined the two mixtures, then pour portions onto a hot griddle. And after a few short minutes you've got a perfectly cozy and comforting breakfast!
Ingredients:
1 1/4 cups (150g) oat flour,* such as Bob's Red Mill
1 1/4 cups (175g) all purpose flour
2 Tbsp (24g) sugar
2 1/2 tsp baking powder
1 tsp baking soda
1/2 tsp salt
2 cups buttermilk
2/3 cup milk (anything but skim)
2 large eggs
3 Tbsp unsalted butter or coconut oil, melted