Easy Apple Dumplings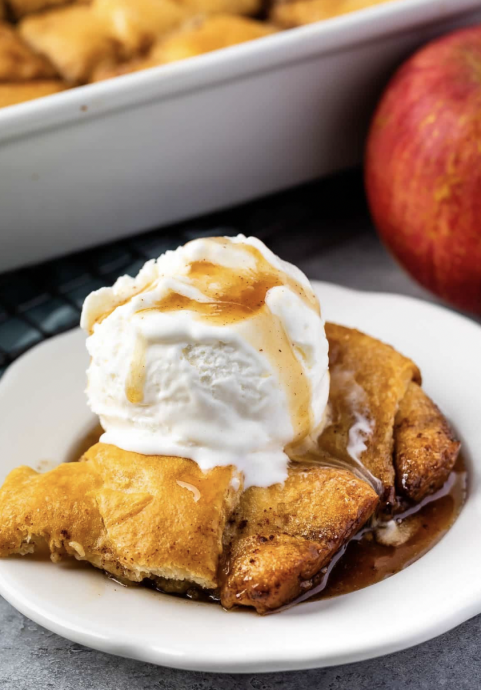 Apple Dumplings are a simple apple dessert recipe takes just a handful of easy ingredients while having massive bursts of flavor!
It's time to welcome the flavors of fall and fill your bellies at the same time. Nothing says dessert comfort food like baking up a batch of sweetened apple dumplings.
Ingredients:
2 medium apples any kind
2 cans crescent rolls 8 rolls each
1 cup apple cider
2 cups (400g) packed brown sugar
¼ cup (57g) unsalted butter
1 teaspoon ground cinnamon
1 teaspoon vanilla extract
Pinch salt