Baked Pears with Crunchy Oat Crumble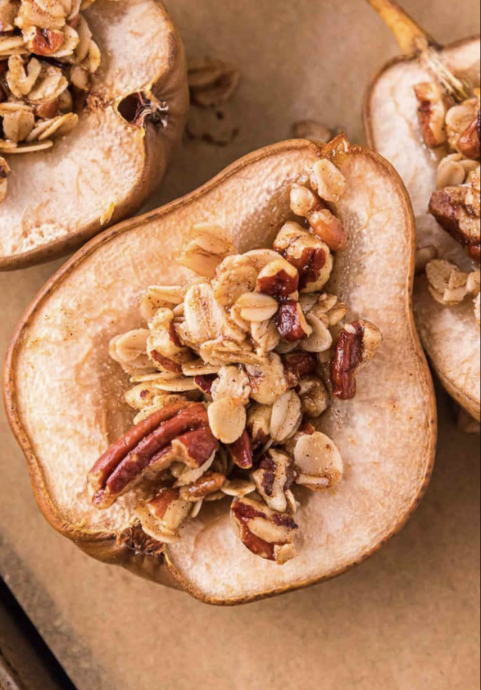 Pears are very underrated, and people overlook them next to their fall counterparts. But they are the most delicious baked fruits; they are tender, juicy, and have a more intense flavor.
Just like these roasted pears! Ripe and firm Bartlett (or Anjou if you like) pears are roasted until soft, topped with an addictive nut-oat crumble, and served with a drizzle of honey and a dollop of mascarpone cheese.
Simply sweet and crunchy and an indulgent dessert perfect for fall.
Ingredients:
4 large firm but ripe Barlett or Anjou pears
1/4 cup old-fashioned oats
1/4 cup nuts (a mixture of pecans, walnuts, pumpkin seeds, sunflowers etc)
1 tablespoon brown sugar
1/2 teaspoon ground cinnamon
a pinch of salt
2 tablespoons butter, melted
FOR TOPPING:
4 ounces mascarpone cheese
2 tablespoons honey