Smash Burgers with House Sauce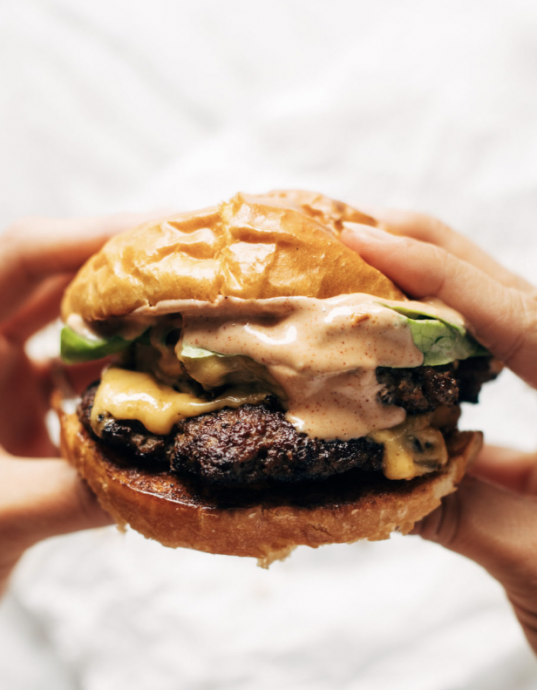 The famous Smash Burger! Deeply crisped, craggy, juicy, squashed patties covered with melty cheese, piled on a buttery bun, and topped with a dreamy zip of secret sauce. These smash burgers were so tasty! I made these tonight for my family and they devoured them, juicy and crispy outside on the Pattie's, packed full of flavour from the sauce in the burger as well as the delicious mayo recipe included! Will definitely make them again.
What smash burger would be complete without a secret sauce? Luckily for you, we have absolutely no desire to keep it secret because we, like, really want you to make it and absolutely not skip it because, my oh my, is it a zippy swath of magic on these burgs. Please! Take the extra step to make it! It's the stuff of love letters.
Ingredients:
Smash Burger Sauce (for mixing with the ground beef)
4 tablespoons butter
1 tablespoon Worcestershire sauce
a couple swishes of fish sauce (about 1 teaspoon)
1 teaspoon smoked paprika
Burger Essentials and Toppings
1 lb. ground beef (80/20 is ideal)
Brioche buns
American cheese (the good kind from the deli)
House Sauce (see notes for recipe – do not skip! this stuff is magical)
Other toppings you might like: diced or sliced onions (sautéed for an extra level up), lettuce, tomato, or pickles