Homemade Onion Rings in Air Fryer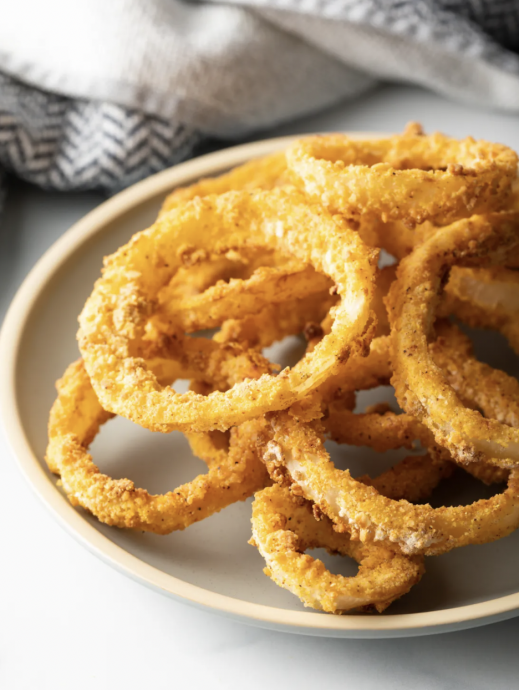 A basket of hot and fresh onion rings is always welcome at the table! Delicious for an appetizer, side dish, or snack – any time is the right time for tender onion slices coated in a thick and crunchy batter. I know you are thinking about your favorite "fried" food dipping sauces right now!
We have an easy baked onion rings recipe that we love, but here's a slightly tweaked version for the air fryer. Like the rings you oven-bake, these babies are flavorful and crispy – without being too heavy or greasy.
So what is the secret to the best, crispiest, not-actually-fried rings? We marinate Air Fryer Onion Rings in buttermilk for several hours so that sweet onion flavor really shines. Then dunk in a simple egg wash and coat with a mixture of Panko breadcrumbs, yellow cornmeal, and Cajun spice blend. The homemade rings are air fried to crunchy golden perfection in only 10 minutes!
Ingredients:
1 large sweet onion
3 cups buttermilk
1 cup panko or regular breadcrumbs
¾ cup yellow cornmeal
½ cup all-purpose flour
2 tablespoons Cajun seasoning
½ cup egg whites
Oil spray