Easy Magic Custard Cake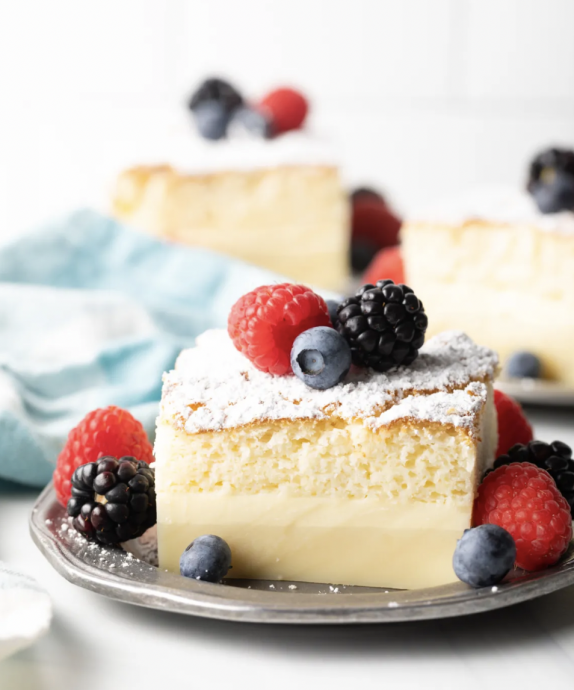 Magic Custard Cake – A fabulously easy recipe that uses one simple batter to create three distinct and delicious layers of cake. This creamy, tender, fluffy and festive dessert is perfect for all holiday celebrations!
While just about everyone adores a lovely and delicious layered cake, let's be real – we aren't all crazy about making a layered cake. Typically, to get those distinct sections you have to either bake several cakes or masterfully carve one cake into several sections. The process can be a bit tedious, if not nerve-wracking. But not with this recipe!
Here we have a fun and simple dessert that's perfect to make for holiday parties. It's made with just one fluffy batter that separates and bakes into 3 individual layers… Like Magic!
The bottom layer is a dense flan-like layer. The middle is a creamy custard layer. And the top is a soft sponge cake layer. Each individual section has a delicate vanilla-almond flavor that pairs perfectly with fresh berries or raspberry preserves.
Ingredients
8 large eggs separated
4 cups whole milk
2 cups powdered sugar + extra for garnish
1 ¾ cup all-purpose flour
1 cup melted butter
1 ½ teaspoons vanilla extract
1 teaspoon almond extract
1 teaspoon salt
¼ teaspoon cream of tartar