Slow Cooker Easy Breakfast Quiche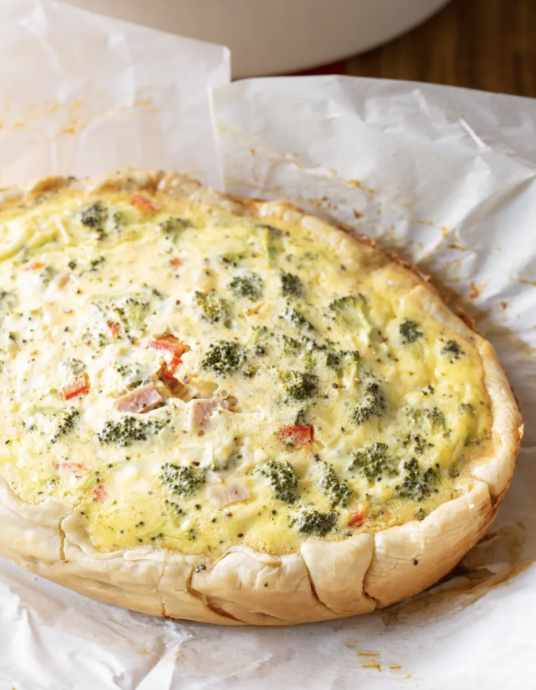 Our Slow Cooker Easy Breakfast Quiche Recipe is loaded with ham, cheese, and tons of veggies! This simple ham and cheese quiche is a fabulous set-and-forget recipe to serve for Sunday brunch or on Mother's Day this year.
Using a slow cooker saves energy and keeps your house cool. If you're one of those people that refuses to use the oven in the spring and summer, you can still "bake" in your slow cooker.
Three, we all have a favorite hearty slow cooker beef recipe or a beloved warming slow cooker soup, but there are hundreds of springy meals you can make in the crockpot that many people don't consider.
Like this Slow Cooker Easy Quiche Recipe, for instance.
Ingredients:
2 roll-out pie crusts store-bought or homemade
9 large eggs
1 1/4 cups heavy cream
8 ounces shredded smoked mozzarella cheese
1 cup chopped smoked ham
3/4 cup small broccoli florets
1/2 cup diced red bell pepper
1/2 cup diced onion
1 clove garlic minced
1/2 teaspoon ground mustard