15 Minute Honey Garlic Chicken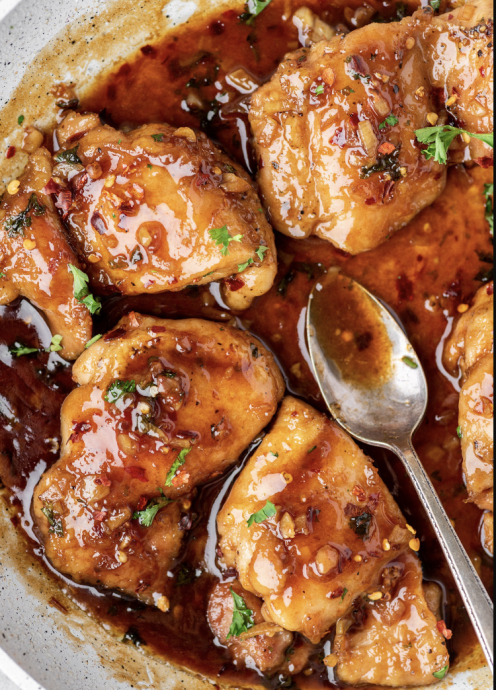 This epic 15-minute chicken is cooked in a honey garlic sauce that is sweet, spicy, and perfectly sticky. Prepare this sweet and savory entree to serve with rice, veggies, or your favorite sides.
Honey Garlic Chicken Thighs are boneless, skinless thighs seasoned to perfection with pepper, salt, red chili flakes, and other essential ingredients. You will use honey to add a sweet touch the chicken, red chili flakes to add a bit of spice, and minced garlic for a savory taste.
These ingredients pair well together to create an undeniably delicious flavor. Consider following this recipe when you want to make a home-cooked meal for the family.
Ingredients:
5-6 chicken thighs boneless and skinless
2 tbsp cornstarch
Salt to taste
1/2 tsp ground pepper
1 tbsp oil
2 tbsp unsalted butter
4-5 garlic cloves, minced
1/4 cup chicken stock
1/4 cup honey
1 tbsp soy sauce
1 tbsp rice vinegar
1 tsp red chili flakes
1 tbsp parsley, chopped