Baked Raspberry Chocolate Chip Oatmeal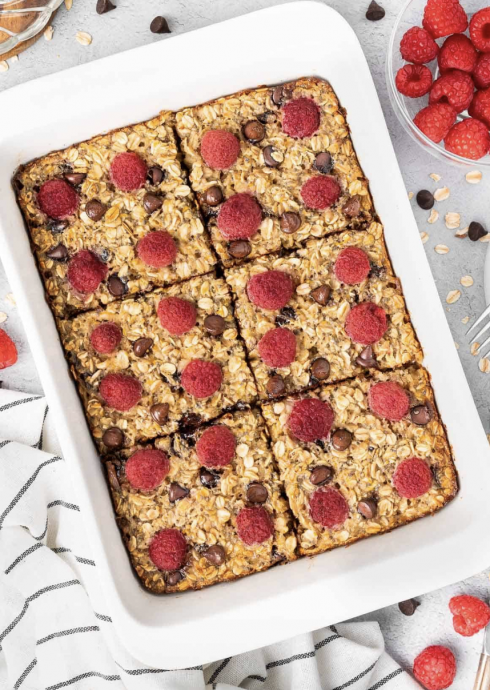 My Baked Raspberry Chocolate Chip Oatmeal is a great way to start the day. This is a healthy, make-ahead breakfast that the whole family will enjoy. The Baked Oatmeal is filled with fragrant, fresh raspberries along with some chocolate chips for extra luxuriousness, plus orange zest and vanilla for bright flavour. It is so easy to make that it's suitable for busy weekdays but also freezes well, so is ideal to have on hand.
Ingredients:
2 ½ cups (200 g) old-fashioned rolled oats
1 ½ tablespoon chia seeds
1 teaspoon baking powder
2 teaspoon orange zest
2 teaspoon vanilla
½ cup (80 g) dark chocolate chips
2 cups (500 ml) oat milk – dairy, soy or nut milk can be used
¼ cup (60 ml) maple syrup
160 g (5.5 oz) raspberries
coconut oil – for greasing the baking dish.