Shrimp Caesar Salad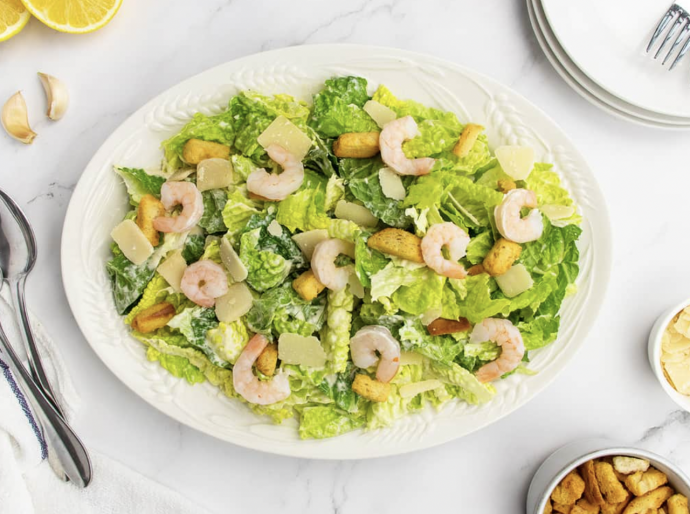 A simple, tasty Caesar salad is a great mainstay when it comes to a light lunch. However, to make it even better and more nutritious, a few small changes and a healthy helping of shrimp make it way better.
A simple Caesar salad is one of the great versatile recipes that are perfect for enjoying at all times of the day.
However, one of the big problems with a regular Caesar salad is the lack of any good protein, at least enough to make a satisfying meal.
This recipe fixes that problem, adding in some tasty, freshly peeled shrimp to not only provide a more intense umami flavor profile but also to help bolster the calories and make it a bit more of a meal.
Ingredients:
1 Tablespoon minced garlic peeled divided
3/4 cup full fat mayonnaise
3 teaspoons anchovy paste
1/3 cup grated Parmesan cheese
1 teaspoon Worcestershire sauce
1 teaspoon Dijon mustard
1 Tablespoon lemon juice or more to taste
salt to taste
ground black pepper to taste
Shrimp Caesar Salad Ingredients
3-4 romaine hearts washed and torn into bite-size pieces
1-2 cups homemade garlic croutons
1 pound of cooked medium shrimp shelled
1/3 cup Parmesan flakes
fresh lemon juice to top if desired