Gluten Free Tiramisu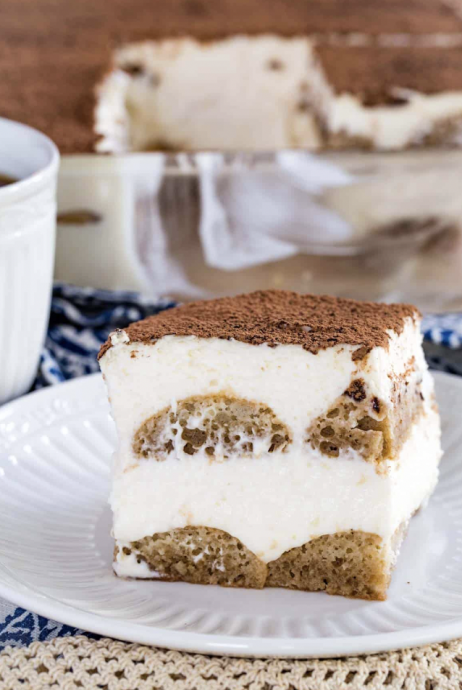 Rich and airy Gluten Free Tiramisu is a perfect post-dinner pick-me-up! This is an easy no-bake dessert made with heavenly layers of tender coffee-soaked ladyfingers and mascarpone cream, dusted with cocoa powder.
The other morning I woke up with a hankering for tiramisu, of all things! Of course, this led to an adventure down the path of homemade gluten-free ladyfingers. If I was going to make a gluten-free tiramisu from scratch, I was going all the way. Naturally.
And here you have it. I like to think of my homemade, gluten-free version as an icebox cake that spent a semester abroad. This tiramisu is a sophisticated yet low-maintenance no-bake dessert, infused with a generous kick of espresso. Along with a whisper of rum, and tender, coffee-soaked ladyfinger biscuits. Craving = officially fulfilled!
And if you don't feel like making your ladyfingers from scratch, it works perfectly with store-bought biscuits, too.
Ingredients:
4 large eggs separated
1 pint heavy cream
⅔ cup granulated sugar
8 ounces mascarpone cheese
6 tbsp dark rum divided
16 gluten free ladyfingers (approximately, try my recipe for homemade ladyfingers)
1 cup strong coffee or espresso (or 1 tbsp espresso powder dissolved in 1 cup boiling water), chilled
1-2 tbsp cocoa powder